Getting friendly with feminism and prevention: A man's journey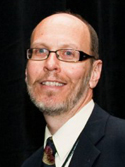 At the beginning of November, PreventConnect attended the 2011 Roots of Change Conference in Portland, Oregon, which was sponsored by the Oregon Attorney General's Sexual Assault Task Force and Men Can Stop Rape. PreventConnect's Chad Sniffen presented during this conference. Speakers and workshops addressed the primary prevention of sexual violence with a strong focus on media, entertainment and pop culture. Themes regarding men and masculinity were woven throughout the conference proceedings.
Keynote speaker Dr. Pat McGann, Men Can Stop Rape's Director of Strategy & Planning, talks about his journeys with masculinity through childhood, adulthood, marriage and his feminist transformation.