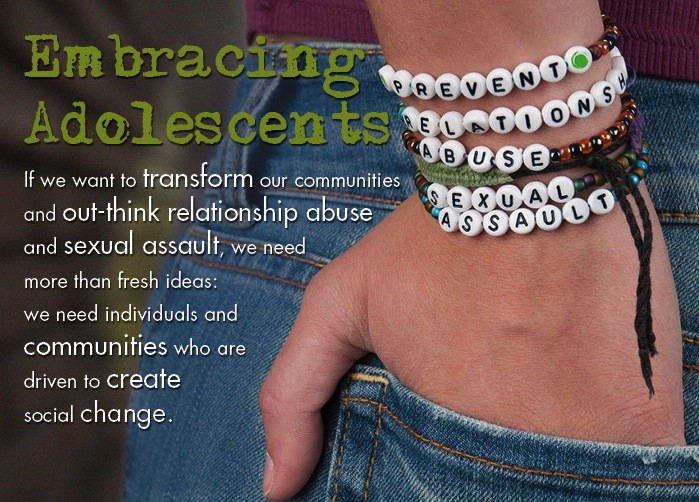 Thanks to our colleagues at the Idaho Coalition Against Sexual & Domestic Violence for framing prevention as they did in this graphic promoting their October 2012 Embracing Adolescents training:
If we want to transform our communities and out-think relationship abuse and sexual assault, we need more than fresh ideas: we need individuals and communities who are driven to create social change.
How are you promoting social change to prevent sexual violence and domestic violence?

David S. Lee, MPH, is the Director of Prevention Services at the California Coalition Against Sexual Assault where he provides training and technical assistance on prevention. David manages the national project PreventConnect, an online community of violence against women prevention practitioners, funders, researchers and activists. For over 27 years David has worked in efforts to end domestic violence and sexual assault.