Thanks to Thornley & Hill for sharing this infographic about Diffusion of Innovation: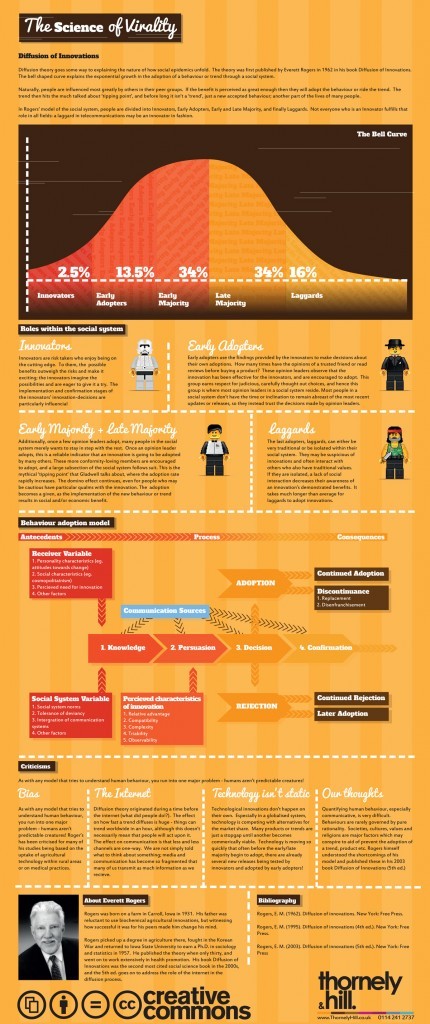 To get a larger more readable copy you need to register here.
Many sexual violence and domestic violence prevention efforts are informed by Diffusion of Innovation, originally described by Evert Rogers. Check out various behavioral change theories used in prevention efforts on the PreventConnect wiki.
How do you see change spread?

David S. Lee, MPH, is the Director of Prevention Services at the California Coalition Against Sexual Assault where he provides training and technical assistance on prevention. David manages the national project PreventConnect, an online community of violence against women prevention practitioners, funders, researchers and activists. For over 27 years David has worked in efforts to end domestic violence and sexual assault.