Depictions of children in media and pornography: Implications for prevention
Wednesday, November 14, 2012
This web conference is the seventh in a series of nine web conferences on Ending Child Sexual Abuse. This is a collaboration between PreventConnect and Ms. Foundation for Women. Please see the materials and recordings from the previous web conference, "The role of arts in ending child sexual abuse."

The seventh web conference on November 14, 2012 is titled "Depictions of children in media and pornography: Implications for prevention." Over the past few decades, the portrayal of children in the media has changed dramatically. This webinar will provide a clear overview of these media changes and focus on how children have been portrayed in pornography. The webinar will also address the impact of these media changes on our children and their development. These changes also deeply affect our ability to prevent and to end child sexual abuse. Participants will hear relevant research, practical applications of this research and promising preventive actions.
---

Sponsor: Ms. Foundation for Women
Host: Joan Tabachnick
Guests: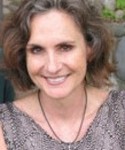 Materials
Learning Objectives:
Define the role of media and pornography
Outline how media and pornography affect children and the environment
Increase understanding of how this impacts ECSA
Identify 2 ways you can integrate this information into your work
Overall Series Goals:
Raise the visibility and level of dialogue about child sexual abuse within the larger prevention community.
Build new communities who care deeply about children to involve them in the child sexual abuse prevention movement.
Increase attention to ending child sexual abuse and the level of knowledge, resources and possible action to child sexual abuse prevention.
One response to "Depictions of children in media and pornography: Implications for prevention"