After Sandusky: What we have learned to prevent child sexual abuse in youth-serving organizations

Monday, November 19, 2012
This web conference is the eight in a series of nine web conferences on Ending Child Sexual Abuse. This is a collaboration between PreventConnect and Ms. Foundation for Women. Please see the materials and recordings from the previous web conference, "The role of arts in ending child sexual abuse."

This eighth web conference is titled "After Sandusky: What we have learned to prevent CSA in youth-serving organizations."
The sexual abuse of young boys by Jerry Sandusky at Penn State captured the attention of the country for months. Reports covered the pain of the victims, the responsibility of those who did not report allegations and the shock that rocked the entire community. And with this attention, there is emerging research on working with youth serving organizations and lessons learned from Penn State to focus attention on child sexual abuse prevention. This webinar will provide an overview of the research and lessons learned and describe efforts underway to advance efforts to end child sexual abuse.
---

Sponsor: Ms. Foundation for Women
Host: Joan Tabachnick & Cordelia Anderson
Guests: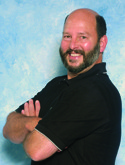 Materials
Learning Objectives:
Describe three lessons learned after the Penn State Tragedy.
Outline key strategies for youth serving organizations beyond reporting.
Identify three key resources for working with youth serving organizations.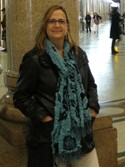 Overall Series Goals:
Raise the visibility and level of dialogue about child sexual abuse within the larger prevention community.
Build new communities who care deeply about children to involve them in the child sexual abuse prevention movement.
Increase attention to ending child sexual abuse and the level of knowledge, resources and possible action to child sexual abuse prevention.
One response to "After Sandusky: What we have learned to prevent child sexual abuse in youth-serving organizations"