How do we create change? Prevention training in Colorado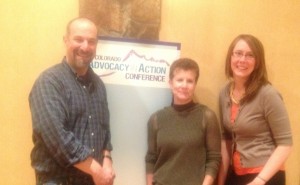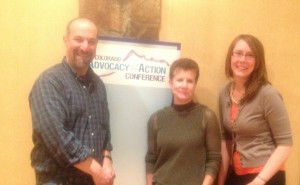 I wish we could write the perfect brochure or create the perfect film that would prevent domestic and sexual violence.  But that is not how change takes place.  We need to go beyond providing information and work on changes policies, practices and culture.  I talked about this during the training I provided at the Advocacy in Action Conference sponsored by the Colorado Coalition Against Sexual Assault and Colorado Coalition Against Domestic Violence held on June 10-12, 2013.
Click here to see the handouts from this training titled "How do we create change?": Primary Prevention – Building community change to prevent sexual violence and domestic violence.