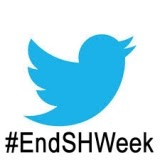 Today begins International Anti-Street Harassment Week. PreventConnect is pleased to co-sponsor this opportunity to recognize that ending street harassment is part of the solution to preventing sexual and domestic violence. We will be participating in a Twitter #Talkaboutit Chat on April 1 at 11am with the National Sexual Violence Resource Center and Meet Us on the Street to discuss the importance of ending street harassment during Sexual Assault Awareness Month.
For more information listen to this PreventConnect podcast with Stop Street Harassment's board member Nuala Cabral about what you can do this week to make a difference in your community.

David S. Lee, MPH, is the Director of Prevention Services at the California Coalition Against Sexual Assault where he provides training and technical assistance on prevention. David manages the national project PreventConnect, an online community of violence against women prevention practitioners, funders, researchers and activists. For over 27 years David has worked in efforts to end domestic violence and sexual assault.