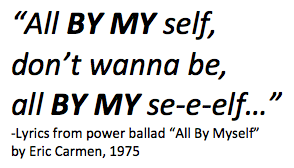 I'm sure most people know that March is Women's History Month, but I doubt most know that it's also Social Work Month. As such, I thought I'd spotlight the work that me and my kind do but often goes unnoticed. When asked what I do for a living I respond with social work. The gambit of responses go from me being likened to a selfless saint (hardly accurate considering how inappropriate I am) to people clutching their children in terror…okay a bit of an exaggeration on the last part, but I'd been known to start a presentation with the phrase, "I'm a social worker, but I don't snatch babies." This was usually in communities in which I was doing interpersonal violence prevention work that had a great distrust of my profession. Mostly, I got blank stares and questions of exactly what a Social Worker does. I love to talk (shocking) and have never found it difficult to explain the importance of my profession in the field of work I have chosen. Governed by our code of ethics, social workers have made a commitment to improving social conditions and quality of life opportunities for everyone.
Now, what I have noticed in my transition from local programing to the state and national level is the isolation I feel as a social worker. When I was doing prevention work, on the ground, in the classrooms, CBOs, and where ever I could weasel my way in, there were other social workers around. Not just finding people housing, providing counseling, but comprehensive prevention activities. Yet, now that my work has expanded beyond those local efforts I look around and think, "Where are the Social Workers?" In our office we have a running joke about MSWs versus MPH folks and as teasing jabs go back and forth, I understand at the end of the day my profession isn't as visible in the field as others. Why is that I've come to wonder? When I look at job announcements, agency staff listings, or conduct TA with a program that has a question, Social Workers are present and accounted for. Yet, when dialogues, discussions, and thoughts about prevention work are being conducted and crafted my crew appears to be missing from the action.
Of course, as perception influences ones worldview, this observation could be influenced by a myriad of factors specific to me. Yet, it is Social Work month and I've decided to take an opportunity to shine the spotlight and issue a roll call. Social Workers doing prevention work, please rise and let the world (or at least this corner of PreventConnect) know what you do!*
*It would be totally awesome if at this point the comments section gets flooded by social workers stating what type of prevention work they do and where. No pressure of course.  We'll start with PreventConnect's own Ashley  Maier:
I 100% sign on to this blog post!  In our office, I just may be one of the main contributors to the MSW vs. MPH joking that goes on.  I, too, have felt very alone in a sea of MPHs as I have done sexual and domestic violence prevention work over the past many years.  I actually picked my social work program (Wash U!) because I was interested in prevention.  Interestingly, my MSW school started a public health degree program within its School of Social Work.  Just saying…

Leona L. Smith Di Faustino, LCSW has always had a passion for social justice work. This passion has translated into a decades worth of work in the field of sexual violence and relationship violence intervention and prevention. Leona firmly believes that ending interpersonal violence for the individual, the community and society is both a daunting task but one that is possible if not in her life time but in the future for the next generations.