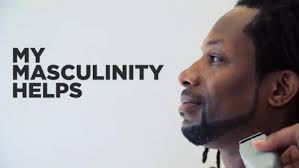 In March, PreventConnect's David Lee interviewed Monika Johnson Hostler, Executive Director of the North Carolina Coalition Against Sexual Assault, about the new film, My Masculinity Helps.  As the two discussed, the film can be used as a tool to engage African American men and boys in examining gender roles, masculinity, and power; identify men and boys' roles and responsibilities in the prevention of rape and sexual assault; and support men and boys to be educators, advocates, and activists for the prevention of sexual violence.  Now, the filmmakers have just released a facilitation guide to assist in efforts to use the movie to create social change.  Learn more about the film and access the guide on mymasculinityhelps.com.
UPDATE August 2017: The documentary film, MY MASCULINITY HELPS is now available to download for free.

Ashley Maier, MSW, MPA, has worked in the movement to end gendered violence for well over a decade. She began as a volunteer at a domestic violence shelter in Illinois, served as a hospital-based advocate in St. Louis, coordinated community health/family violence training programs for pediatric residents in St. Louis and San Diego, and managed Oregon's Rape Prevention and Education (RPE) grantees and program. Ashley is a contributing author to Lantern Book's 2013 publication, Defiant Daughters: 21 Women on Art, Activism, Animals, and The Sexual Politics of Meat and is creator of the 2015 book, Circles of Compassion: Connecting Issues of Justice.