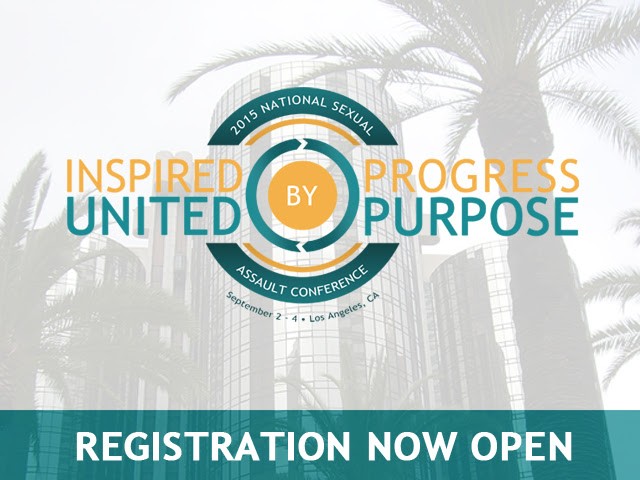 Registration is now open for the 2015 National Sexual Assault Conference on September 2-4, 2015 in Los Angeles, CA.  This conference will have over 20 workshops on primary prevention, including an entire track focusing on preventing sexual abuse on college campuses (sponsored by the National Sexual Violence Resource Center) as well as a mini-track on Preventing Child Sexual Abuse (sponsored by Prevent Child Abuse America) and building a movement to end violence against women and girls (sponsored by Move to End Violence.)
Join over 1400 people at this national event as they explore theme "Inspired by Progress, United by Purpose."  We hope to see many of you there. Click here to register.

David S. Lee, MPH, is the Director of Prevention Services at the California Coalition Against Sexual Assault where he provides training and technical assistance on prevention. David manages the national project PreventConnect, an online community of violence against women prevention practitioners, funders, researchers and activists. For over 27 years David has worked in efforts to end domestic violence and sexual assault.