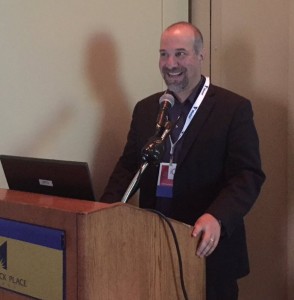 I gave a presentation Campus sexual violence prevention: An overview of opportunities and challenges in policy and programs at the 2015 American Public Health Association annual meeting in Chicago today.  I found a great number of workshops on sexual violence and domestic violence prevention (along with workshops on epidemiology, chronic disease and other more common public health topics.) I was please today that I have attended panels and poster sessions  on affirmative consent and affirmative sexuality, using public health models for campus sexual violence prevention, and developing campus climate surveys.
Click here for the slides from today's presentation.

David S. Lee, MPH, is the Director of Prevention Services at the California Coalition Against Sexual Assault where he provides training and technical assistance on prevention. David manages the national project PreventConnect, an online community of violence against women prevention practitioners, funders, researchers and activists. For over 27 years David has worked in efforts to end domestic violence and sexual assault.