Sex. Trauma. And why gender matters.
This is how Dr. Elizabeth Miller, Chief of the Division of Adolescent and Young Adult Medicine at Children's Hospital of Pittsburgh of UPMC, summarizes her recorded presentation that provides an update on the sexual prevention work her team has been involved in. She presents some of the work that has been done around the intersections with trauma and other forms of violence and discusses gender and why gender matters.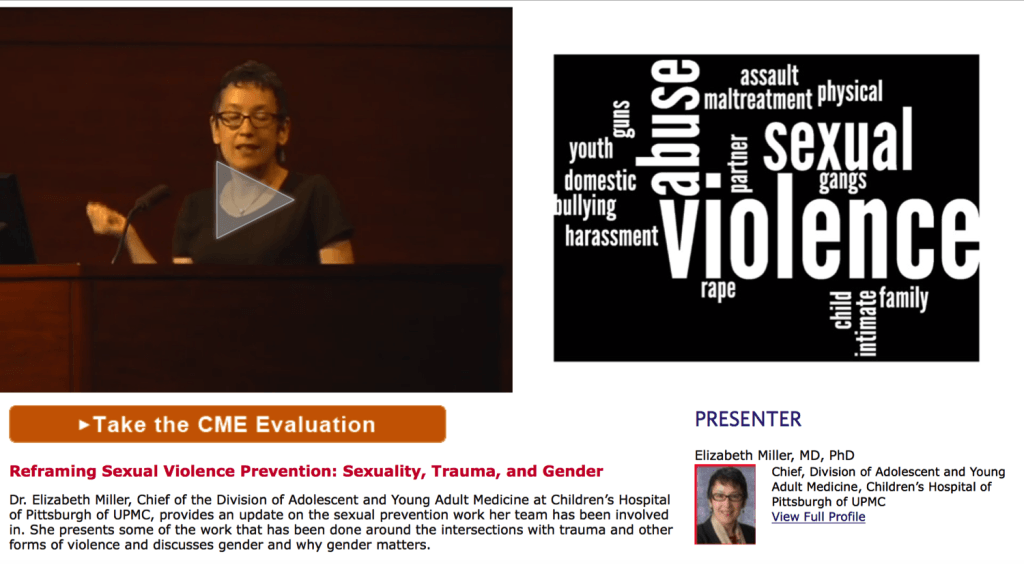 Click here to watch this 1 hour presentation.

David S. Lee, MPH, is the Director of Prevention Services at the California Coalition Against Sexual Assault where he provides training and technical assistance on prevention. David manages the national project PreventConnect, an online community of violence against women prevention practitioners, funders, researchers and activists. For over 27 years David has worked in efforts to end domestic violence and sexual assault.