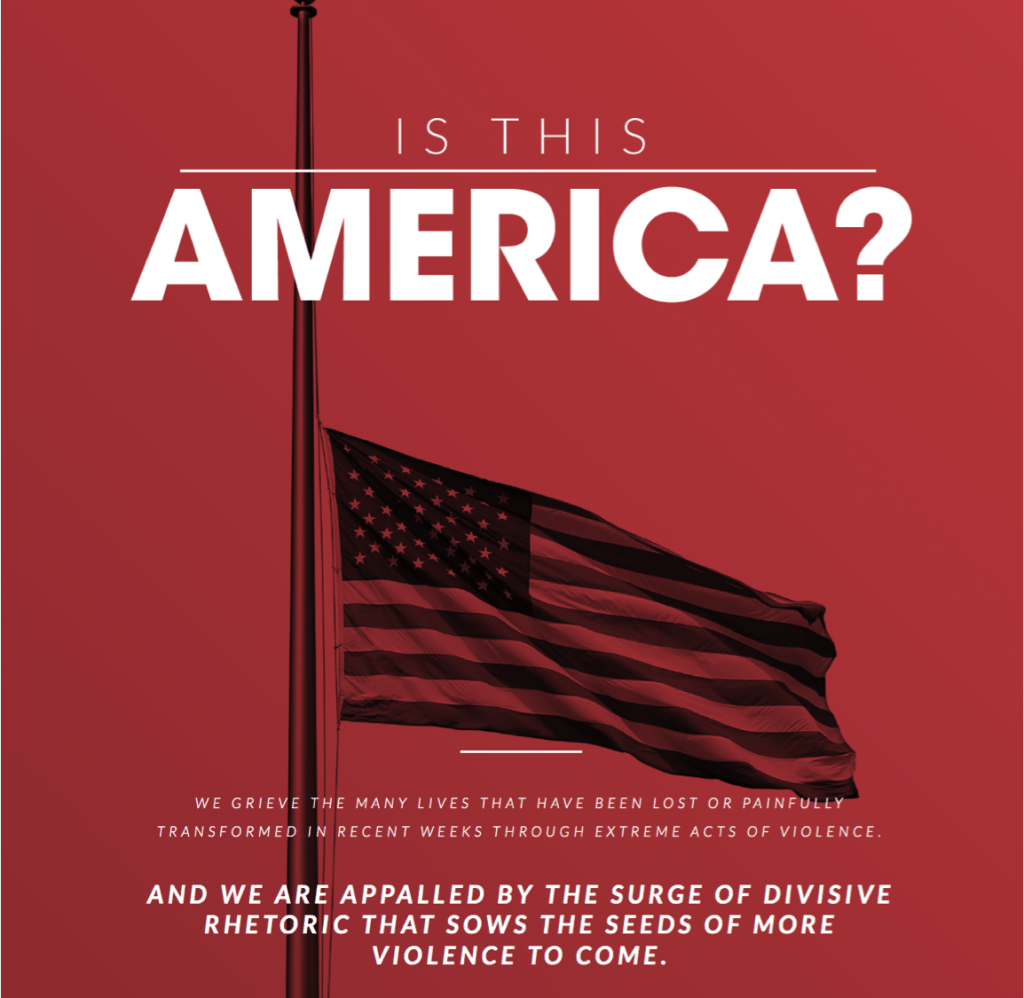 A full page ad appeared in today's New York Times calling on politicians, leaders and media to stop the spread of hate and division.  The California Coalition Against Sexual Assault, PreventConnect and many organizations and individuals in the movement to end violence against women and girls have joined hundreds of other community leaders and organizations in this call. Using the hashtag #WeAreBetterThanThis, we recognize the links between hate and violence, and the need  to stop the hateful rhetoric that we are hearing in the media these days
The text of the ad includes the following:
We grieve the many lives that have been lost or painfully transformed in recent weeks through extreme acts of violence.

AND we are appalled by the surge of divisive rhetoric that sows the seeds of more violence to come.

A dangerous tide of hatred, violence, and suspicion is rising in America — whether aimed at Arab and Muslim Americans, women and the places we seek health care, Black people, immigrants and refugees, or people just going about their daily lives. This tide is made more dangerous by easy access to guns.

When has hate ever led to progress? Is this really what we want America to be?

We Are Better Than This.

We call upon our politician, leaders and the media to stop the spread of hate and division. And we pledge to stand with any community that is targeted by hateful rhetoric and violence.
You can get more information and join this call to action here.

David S. Lee, MPH, is the Director of Prevention Services at the California Coalition Against Sexual Assault where he provides training and technical assistance on prevention. David manages the national project PreventConnect, an online community of violence against women prevention practitioners, funders, researchers and activists. For over 27 years David has worked in efforts to end domestic violence and sexual assault.