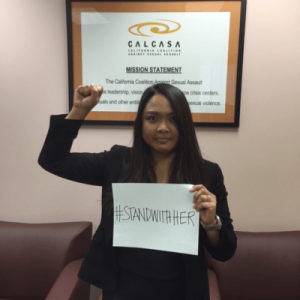 "The generally accepted notion of justice by the mainstream, rarely ever resonates with Black women and girls. It has not delivered for Black women, other women of color, girls, or trans folks, the security promised, nor their civil and human rights." – Black Women's Blueprint
National Justice Rides to Stand With the Survivors of Holtzclaw is a collective action led by the Black Women's Blueprint. Riders, members of Black Women's Blueprint, local Oklahoma City activists and supporters will stand in solidarity with the survivors of violence from convicted serial rapist and former Oklahoma police officer, Daniel Hotlzclaw. They will be very present at Hotlzclaw's sentencing on January 21, 2016 and organizing many local community events days before the sentencing.
Holtzclaw was found guilty of assaulting or raping 13 black women while he was on the job as an Oklahoma police officer. The survivors of his assaults were historically people from the margins, had criminal histories of drug use and prostitution, came from one of Oklahoma's poorest neighborhoods and ranged from ages 17 to their 50s.
Many organizations, including CALCASA (PreventConnect is a project of CALCASA) will #standwithher in support of the survivors and has endorsed the Black Women's Blueprint's National Justice Rides to Stand With the Survivors of Holtzclaw.
We encourage many to join the collective action of solidarity through joining the National Justice Ride as riders, give anything to help the people to get to Oklahoma, be a partner to support the organizing work of Black Women's Blueprint for the survivors of Holztclaw's violence.
One concrete action to demonstrate solidarity is for folks to take an individual and/or group photo with sign hashtag #standwithher and post on your social media communities on the day of the sentencing.
To learn more on other ways you can be part of the collective action, visit the Black Women's Blueprint's Facebook page.
Every survivor of sexual assault deserves we stand with her.
Will you #standwithher?

Since 1996, Imelda has worked to end gender-based violence for various organizations in providing direct services, training, and advocacy. Additionally, she specializes in anti-trafficking training, organizational capacity building, and survivor advocacy. Imelda's anti-trafficking work has given her the privilege to work with social change advocates around the globe. She has participated as a speaker and spokeswoman in numerous local, state, and international conferences addressing the issues of human-trafficking and sexual assault intervention. She also co-authored the "Human Trafficking" chapter in the book, "Medical Response to Adult Sexual Assault: A Resource for Clinicians and Related Professionals." Imelda is a Co-Founding Member of the National Organization of Asians and Pacific Islanders Ending Sexual Violence (NAPIESV).