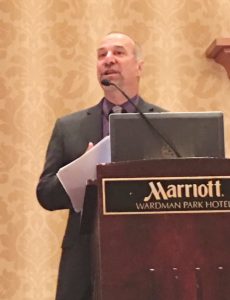 At the recent RPE Leadership Training in Washington DC, I had the opportunity to present on my experiences on movement building and the prevention of sexual violence. I told the story of how I learned tools for social change from many sources including feminism, public health and from my experiences with Move to End Violence.
I believe that public health prevention efforts align with the pivots from Move to End Violence of being Proactive, being Interconnected, and promoting Social Change.
Click here for a list of the resources for the talk and discussion afterward. A recording of this presentation will be available soon.

David S. Lee, MPH, is the Director of Prevention Services at the California Coalition Against Sexual Assault where he provides training and technical assistance on prevention. David manages the national project PreventConnect, an online community of violence against women prevention practitioners, funders, researchers and activists. For over 27 years David has worked in efforts to end domestic violence and sexual assault.