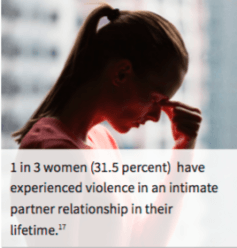 The California Department of Public Health (CDPH) launched the "Violence Prevention Initiative" in 2015, as an effort to bring prevention to the forefront of health promotion in California. Last week, the Violence Prevention Initiative released a report on the importance of prioritizing prevention and addressing violence as a public health issue . The long-term and intergenerational impacts of sexual violence have been well-documented. As described in this report, using public health principles can advance our efforts to prevent violence from occurring:
Public health recognizes that violence is preventable and takes a primary prevention approach, working "upstream" to address underlying causes to prevent violence from happening in the first place. Public health works to: promote safe, stable, nurturing, healthy relationships and environments; address individual, interpersonal, community, and societal risk and protective factors; decrease structural violence; and, build individual and community resilience.
Follow this link to view the report.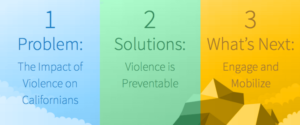 Meghan first became involved with the fight to end sexual assault as a research assistant with UC San Diego Medical School's Center on Gender Equity and Health (GEH). Through her work with the "It's on Us" campaign, Meghan speaks publically about her experiences with Post Traumatic Stress Disorder (PTSD), rape, and recovery with the hope that her story will empower other survivors. In April 2016, Vice President Joe Biden awarded Meghan the White House "Champion of Change" honor for her efforts to address campus sexual assault and promote survivor-centered services and policies at UC San Diego. In her free time, Meghan volunteers as an Emergency Medical Technician (EMT) for clinics in developing/underserved regions.