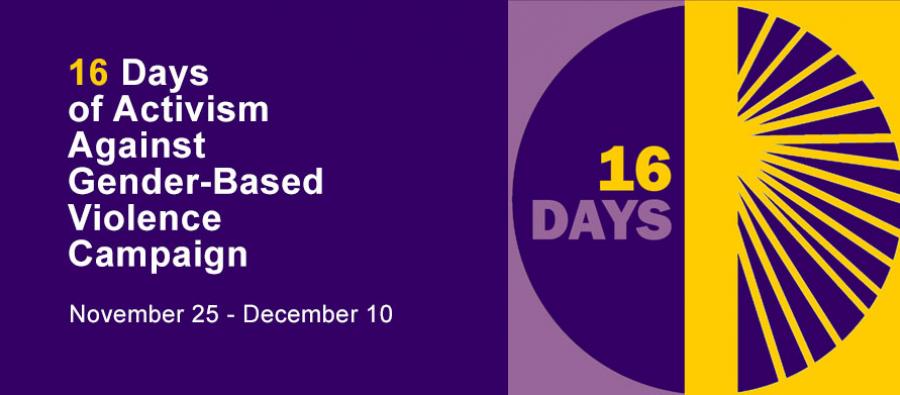 Together We Can End GBV in Education! is the theme of the 2017 16 Days of Activism against Gender-based Violence.  Starting today, activists throughout the world are tacking action toward ending violence.
The Campaign describes itself as "The ever-growing use of social media has expanded its reach and opportunities for community mobilization. More than 25 years after it first began, the 16 Days of Activism Campaign Against Gender Violence is an established and important international annual campaign to achieve higher visibility to gender-based violence as a violation of human rights, and not just a "problem for women." Annual campaigning is an important opportunity to put the problem of gender-based violence in the international spotlight through awareness raising and concrete action."
Check out the Take Action Kit to learn about about this year's !6 Days campaign.
PreventConnect Campus has resources to support colleges and universities to end sexual and domestic violence.  Key reports include Sexual Assault Prevention on U.S. College Campuses: A National Scan and the PreventConnect Campus Prevention Resource Guide

David S. Lee, MPH, is the Director of Prevention Services at the California Coalition Against Sexual Assault where he provides training and technical assistance on prevention. David manages the national project PreventConnect, an online community of violence against women prevention practitioners, funders, researchers and activists. For over 27 years David has worked in efforts to end domestic violence and sexual assault.