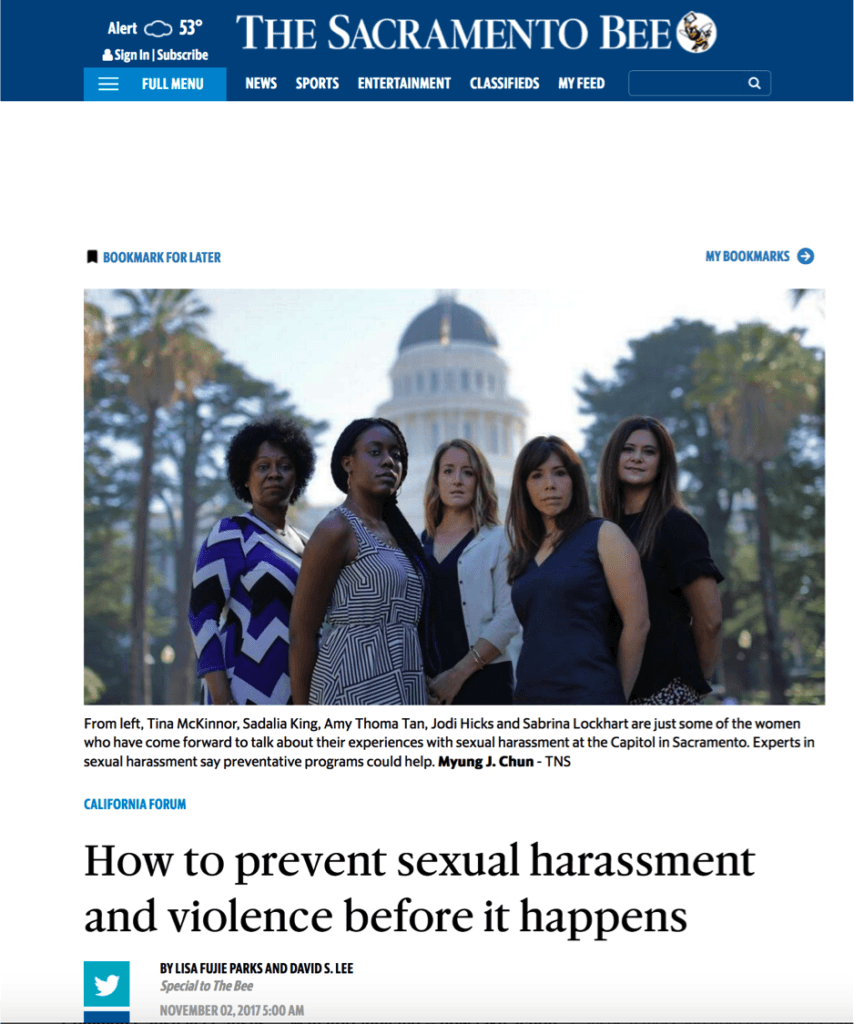 PreventConnect's David Lee and Prevention Institute's Lisa Fujie Parks co-wrote an piece for the Sacramento Bee titled How to prevent sexual harassment and violence before it happens.
"We also need to prevent these harmful behaviors in the first place. We know a lot about what works to prevent sexual harassment and violence, and we need to move in that direction.
Trainings about what is and isn't against the law don't go far enough. We need to start changing the cultures of our workplaces and society as a whole to model respect for people's boundaries, encourage bystanders to speak up, and make safety for all a shared responsibility.
This must start with leaders at the highest levels in our institutions. Their actions – more than written words in a policy document – shape the norms and behaviors of everyone else in that setting."
In this article we reference several examples of sexual violence prevention efforts that are featured in the Center For Disease Control and Prevention's STOP SV: A Technical Package to Prevent Sexual Violence.
You can read the full article here.

David S. Lee, MPH, is the Director of Prevention Services at the California Coalition Against Sexual Assault where he provides training and technical assistance on prevention. David manages the national project PreventConnect, an online community of violence against women prevention practitioners, funders, researchers and activists. For over 27 years David has worked in efforts to end domestic violence and sexual assault.