Sexual Violence Prevention During the COVID-19 Pandemic: Adapting in an Ever-Changing Landscape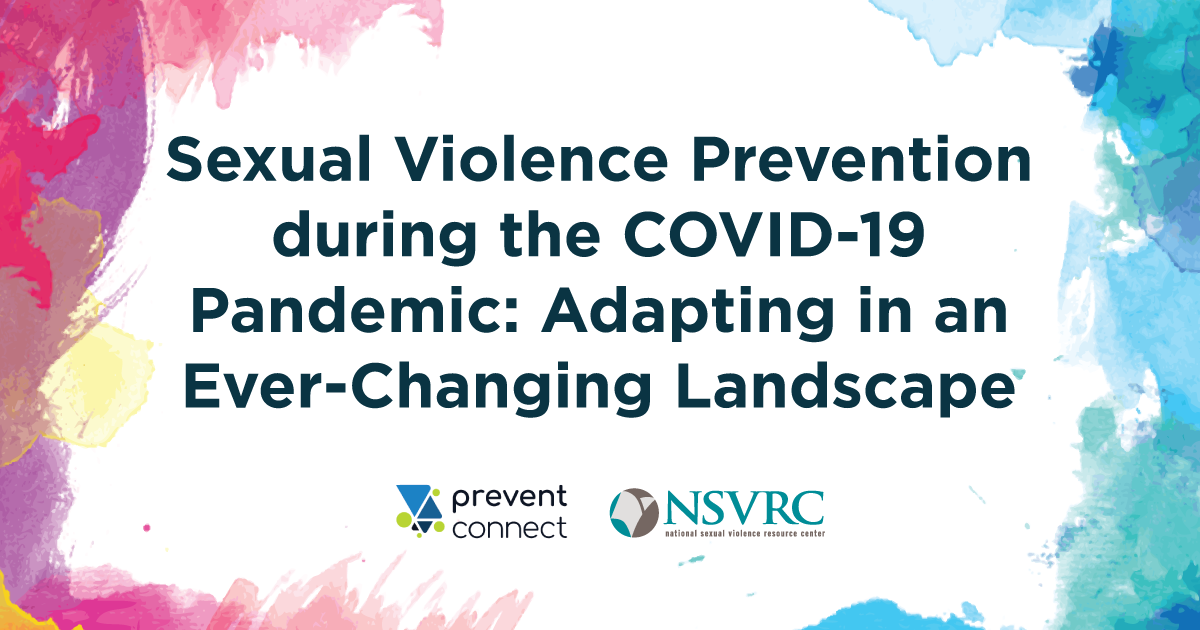 Join the National Sexual Violence Resource Center and PreventConnect for a series of web conferences addressing how the novel coronavirus pandemic has impacted sexual violence prevention, how new and constantly changing circumstances relate to sexual violence prevention, and what adaptations people are implementing or planning. These web conferences will address both current, pressing needs for sexual violence prevention and will envision ideas for sexual violence prevention in a post-COVID context.
Web conferences:
And more to be announced soon!