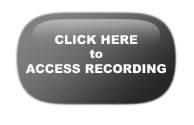 Tuesday, March 12, 2013
11 AM to 12:30 PM Pacific Time
(2 PM to 3:30 PM Eastern)
In January 2013, the Centers for Disease Control and Prevention released a new report, The National Intimate Partner and Sexual Violence Survey: 2010 Findings on Victimization by Sexual Orientation, that shows that lesbian, gay and bisexual (LGB) people experience sexual violence and intimate partner violence at the same or higher rates as heterosexual people. In the web conference, CDC's Mikel Walters will describe the findings of the report.  We will then explore the implications for policy with state, territorial, tribal and national organizations..
---
Host: David Lee, CALCASA, PreventConnect
Presenters/Guests: 
Materials:
Learning Objectives:
By the end of the presentation, participants will be able to
describe the findings from the CDC's NISVS 2010 Findings on Victimization by Sexual Orientation
identify 3 potential policy implications
describe next action step for advancing the needs of LGBT individuals to reduce/prevent SV/IPV victimization
Ashley Maier, MSW, MPA, has worked in the movement to end gendered violence for well over a decade. She began as a volunteer at a domestic violence shelter in Illinois, served as a hospital-based advocate in St. Louis, coordinated community health/family violence training programs for pediatric residents in St. Louis and San Diego, and managed Oregon's Rape Prevention and Education (RPE) grantees and program. Ashley is a contributing author to Lantern Book's 2013 publication, Defiant Daughters: 21 Women on Art, Activism, Animals, and The Sexual Politics of Meat and is creator of the 2015 book, Circles of Compassion: Connecting Issues of Justice.