"We Live in a Hip Hop Culture": Using hip hop to discuss sexual and domestic violence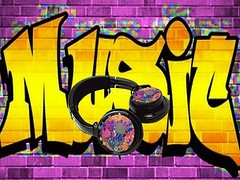 When looking to transform our culture to end sexual violence and domestic violence, we have to look at the music we listen to.  For many years I have pointed out many troubling songs from "He Hit Me (and it felt like a kiss)" by the Crystals (co-written by Carol King) to the Beatles' "Run For Your Life" (lyrics start with "I'd rather see you dead, little girl/ Than to be with another man.") as well as look for positive songs like the list of 16 Songs About Violence Against Women (and Staying Strong and Positive) that I recently blogged about.  During PreventConnect web conferences we have explored topics like Masculinity, Sex, and Hip-Hop with Byron Hurt and Shira Tarrant.
In this podcast from BitchMedia, Tracy Wright from the North Carolina Coalition Against Sexual Assault and Althea Hart from the Mississippi Coalition Against Sexual Assault discuss Jay-Z's "Glory," the history of female emcees, and strategies for using hip hop and pop culture in conversations about sexual and domestic violence.  This podcast was recorded after  their  presentation at the Roots of Change conference called "Hip Hop and its Exploitation of Communities of Color."
PreventConnect will soon be releasing other podcasts from the Roots of Change Conference.
Click here to listen to the podcast.
Photo from raremusicvideo1's Flickr photostream