Futures Without Violence's Y Factor Summit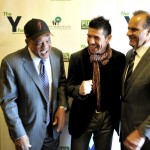 PreventConnect's Chad Sniffen was happy to be part of a pannel about using "Social Media for Social Good" at Futures Without Violence's recent Y Factor Summit. As described by Futures Without Violence:
Our first-ever national summit, called the Y Factor: Men Leading By Example, launched on Thursday, April 12, and was a day filled with all-American heroes, unconventional advocates, committed public figures and journalists who helped us probe topics ranging from social media to the rise of sexual assault on college campuses. It was a day to salute the attendees – men throughout the world who are leading programs that teach youth about respecting women and girls, and ending gender-based violence. And it was the perfect occasion to thank Cindy Waitt (Waitt Institute for Violence Prevention) for the tremendous leadership support she has given to a movement that is teaching men and boys that violence does not equal strength.

Held in the new Futures Without Violence international conference and education center in the Presidio of San Francisco, the event was built around panel discussions, one-on-one interviews, and an all-star luncheon that paid tribute to baseball legends Willie Mays and Joe Torre.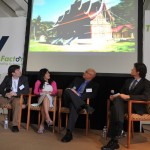 The Summit was a wonderful opportunity to meet people from around the country (and Todd Minerson from Canada) who are engaging men and boys to prevent violence and abuse in their communities. Many projects and topics were highlighted during the day, including:
The full agenda for the day can be viewed here.