Girls' perceptions of violence and prevention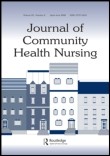 The Journal of Community Health Nursing recently released results of a study on girls' perceptions of violence and prevention. Over several focus groups, the researchers found that a sample of 12-18 year old girls reported that violence is learned and contagious, but generally felt that it is an unstoppable reality of life. They expressed a strong belief in individual responsibility for violence, with little focus on community accountability or environmental change.
The girls' bleak view of the potential for prevention is striking and, as the researchers point out, likely reflects the prevalence of violence in their lives. Many prevention practitioners serve as "prevention cheerleaders," in a sense. And while I hope that our enthusiasm for prevention never dims, this article reminds us of the importance of knowing our audience and that solutions to violence must be realistic and come from within the community.
For access to the full article, click here.
Citation:
Herrman, J.W. & Silverstein, J. (2012) Girls' perceptions of violence and prevention. Journal of Community Health Nursing, 29(2), 75-90. Doi 10.1080/07370016.2012.670569
Article Abstract:
This research examines girls' perceptions of violence and its prevention. A purposive sample of 32 young women ages 12-18 who were incarcerated, affiliated with the juvenile justice system, or self-identified as living in disadvantaged neighborhoods participated in 1 of 4 focus groups. Recursive, iterative analysis yielded seven themes, including: violence is learned, violence is contagious, violence is unstoppable, violence is necessary to manage stress and conflict, violence is belonging, violence is connected to other crime, and maybe it can be stopped. These themes provide important insights into young women's thoughts on violence and may inform policies and programs as prevention strategies.