AMAZING! What if we expect positive behaviors?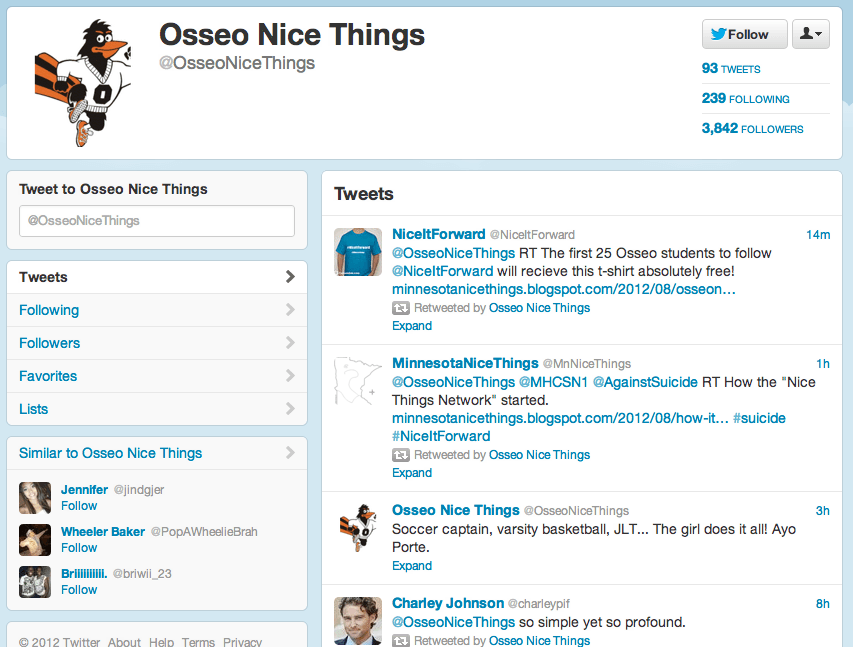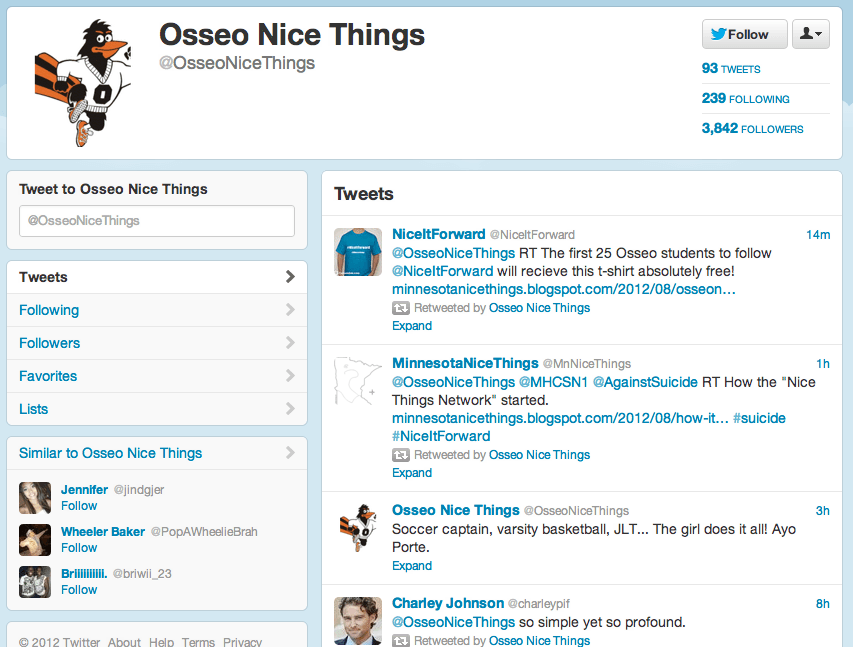 Just yesterday I wrote about a project that highlights the stories of upstanders, those who choose to take a positive stand and act on behalf of themselves or others. I noted:
I hear people refer to stories of upstanders as "amazing" far too often.  I look forward to the day when, through projects like this, these stories become commonplace – a new norm.
Lo and behold, not much later I stumbled upon this story in an unrelated search.  17 year old Kevin Curick has made waves by creating a positive Twitter campaign, Osseo Nice Things, to counter cyber bullying at his high school.  Kevin says:
We as a society are looking for the positive.
This reminds me of the many conversations we in the prevention world have about  promoting the behaviors we want to see, not simply rallying against harmful behaviors.  Wouldn't it be great if behaviors like Kevin's no longer elicit surprise, as even the anchor at the end of the story calls Kevin's actions "amazing," but instead become quite normal? What if we expected positive behaviors from community members?
Of course, Kevin's project also demonstrates the value of social media for prevention efforts – something we discuss and teach about quite frequently here in the PreventConnect online community.  So instead of shock at positive behavior, maybe what is truly amazing is how easily social media spreads positivity.
Explore social media and positive bystander strategies through one of PreventConnect's many web conferences, podcasts, or wiki pages.  And above all, keep sharing those positive stories!