PrevCon App for Android phones released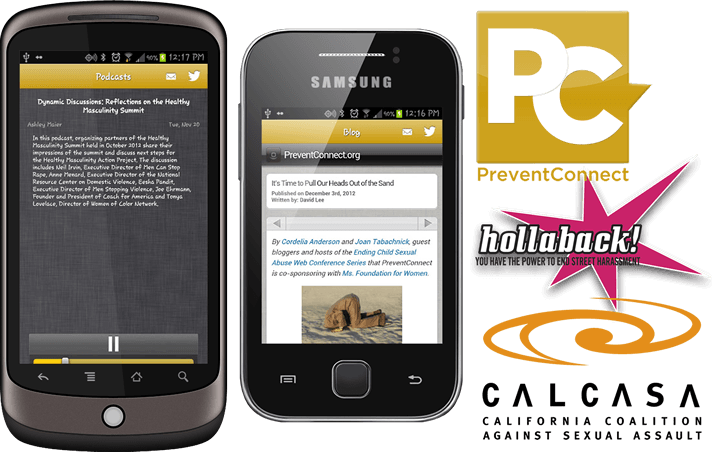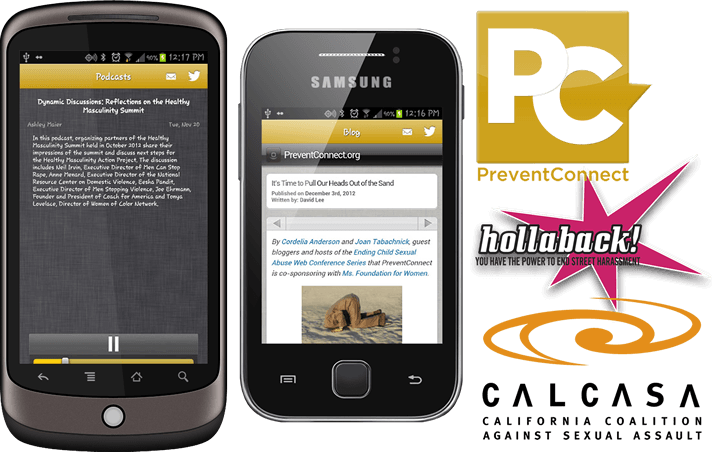 Today we are pleased to announce the release of our PrevCon App for mobile phones using the Google Android operating system.
The Android version of PreventConnect's App was developed for CALCASA's by Amadeus Consulting. An experienced software development firm, Amadeus Consulting has provided clients with a broad depth of technical expertise and an organizational focus on delivering positive business results through enterprise level custom technology solutions for over fifteen years. The Android version of our App represents CALCASA's continuing partnership with Hollaback!, a movement to end street harassment powered by local activists around the world.
The App allows members of the PreventConnect online community to:
Read our blog and tweets, listen to our podcasts, and watch our videos
Share your stories of prevention or intervention
View prevention programs in our national directory and take a look at the programs near you
Receive notifications on your phone when we open-up the registration for our free web conferences
Check-out our App in the Google Play Store today! Available for Android mobile phone formats only (not tablets).

The PrevCon App is also available for Apple iPhone and iPad.