Preventing sexual violence in the military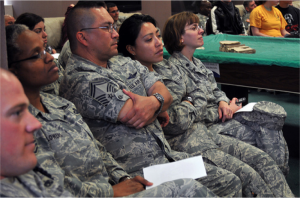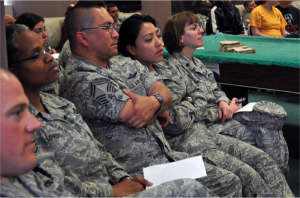 As the United States prepares to lift the ban on women in combat roles in the military, will this policy change contribute to preventing the problem of sexual assault in the military?  When I listened to the testimony at last week's congressional hearing on sexual abuse in the military, it is clear that it is the culture in the military that contributes to sexual abuse.  In order to prevent sexual assault, the culture must change.
In the Preventionista blog for the National Sexual Violence Resource Center, Jennifer Grove quotes Greg Jacob, policy director at the Service Women's Action Network, on how the women in combat policy will contribute to creating positive change:
…bringing women into the fold as complete members of the team will break down the perception that they are weaker and will reduce sexual assault and harassment.  In the long-term you'll have more women advance to higher levels, making policy decisions that will cause a cultural sea change.
There are many oportunites to create changes to prevent sexual violence. Patti Giggans, Executive Director of Peace Over Violence, in her recent Huffington Post article recommends the Academy Award nominated documentary The Invisible War as a valuable tool in efforts to prevent sexual violence.
The voices of the military sexual assault survivors in The Invisible War bring authentic testimony about the abuses in a flawed system. Now it's up to the rest of us civilians to ally with them to demand and expect changes in our military to rid our armed services of military sexual assault. Then, in time and in turn, perhaps lessons learned from our military will translate into policies, practices and cultural norms change that will help rid civilian society of its problem of sexual violence.
What do you think about how this change can contribute to preventing sexual violence?
Photo: Hiro Chang, Presidio of Monterey Public Affairs, Flikr, Creative Common 2.0.