Rising and dancing to end sexual and domestic violence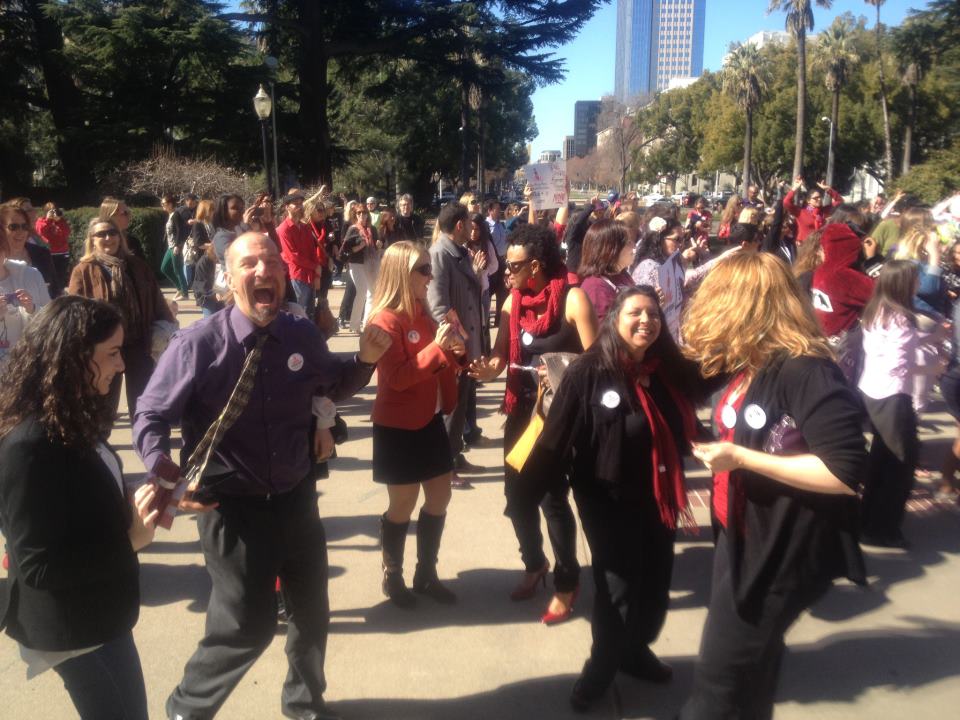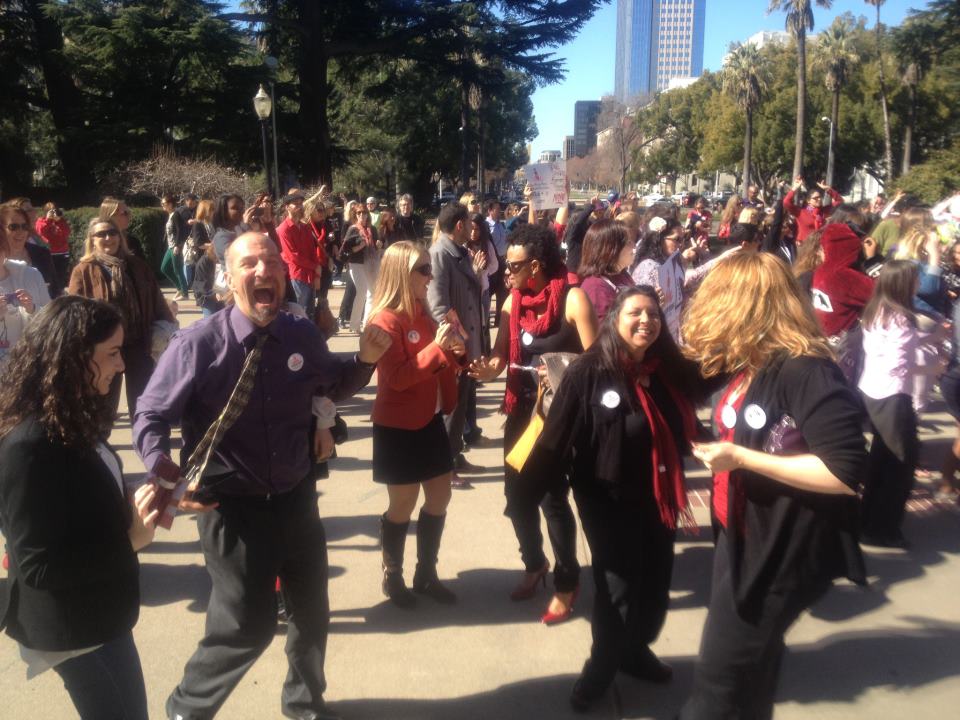 PreventConnect staff answered the call to end violence against women and danced during One Billion Rising at the Capitol in Sacramento yesterday.
Created by Eve Ensler, author of The Vagina Monologues, the event is so-named because: "One in three women on the planet will be raped or beaten in her lifetime. One billion women violated is an atrocity. One billion women dancing is a revolution."
The Sacramento event was just one of many rallies that took place around the globe. CALCASA executive director Sandra Henriquez was one of the featured speakers:
"I'm rising today because it is unacceptable that I and every other woman walk through life with the awareness that we are vulnerable to sexual assault just because we are women. I'm rising today because sexual assault is not a woman's issue. It is a community issue. Sexual assault is a global issue and we all need to be involved. I'm rising today because I believe that violence is preventable," Henriquez said.
Did you rise and dance  to demand an end to violence against women? Share your thoughts about the experience in the comments section below.