Social justice as a foundation for prevention work, part three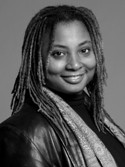 In the final part (part 3) of this podcast series about social justice and prevention, Leah Aldridge highlights an example of a program that successfully uses a social justice approach in its work. Using this example, she discusses strengths and opportunities for sexual and domestic violence programs.
Click here for part 1 of this series.
Click here for part 2 of this series.
[display_podcast]