"Ask the expert" about sexual violence prevention on Facebook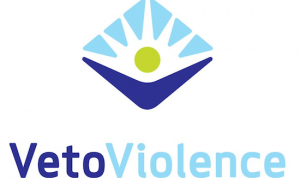 For the week of April 22-26, 2013 in observation of Sexual Assault Awareness Month, the Centers for Disease Control and Prevention's VetoViolence will host an "Ask the Expert" Facebook Forum on Sexual Violence.
CDC is committed to stopping sexual violence before it begins with prevention strategies based on the best available evidence.

In observance of Sexual Assault Awareness Month, CDC's VetoViolence Facebook page has experts on sexual violence prevention available to answer questions on related topics. Also discuss your prevention efforts with others.
The CDC has many valuable resources about sexual violence such as the newest survey data from the National Sexual Violence and Intimate Partner Violence Survey. This is a great opportunity to continue discussing about how we will prevent sexual violence from happening in the first place.