Child Sexual Abuse Prevention at the Intersections: Child Sex Trafficking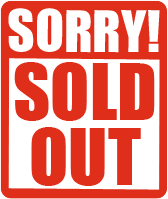 Web Conference:
Child Sexual Abuse Prevention at the Intersections: Child Sex Trafficking
Wednesday, October 22, 2014
11am Pacific Time, 2pm Eastern Time
Many programs that address child sexual abuse are now thinking about, if not actively engaged in, the intersections between child sexual abuse and child sex trafficking. This web conference addresses how what's now known about the dynamics of child sex trafficking inform prevention and how programs are adapting and expanding to address this type of sexual victimization of children.
This web conference is apart of PreventConnect and Ms. Foundation for Women's third year of the #PowerInPrevention: Ending Child Sexual Abuse Web Conference Series.
Hosts:  Leona Smith Di Faustino, Joan Tabachnick and Cordelia Anderson
Learning Objectives:
Identify linkages between Child Sexual Abuse and Child Sex Trafficking
Be able to articulate three ways to incorporate activities related to preventing CST into your current work
Increase understanding of countering demand for child sex trafficking
Materials:
Recording: Click Here
Slides: Click Here
Text chat transcript: coming soon
Blog summarizing this web conference: coming soon
Captioning transcript: coming soon
Real-Time Captioning Available: Instructions for accessing captioning during this web conference will be provided with your registration confirmation.
Presenters: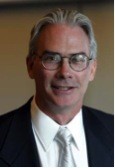 Rush L. Russell is the Executive Director of Prevent Child Abuse New Jersey (PCANJ)
Prior to coming to PCANJ, he was Senior SP and COO for the National Center on Addiction and Substance Abuse at Columbia University.
He was also the founder and President of Children's Futures, Trenton, New Jersey and served as a Senior Program Officer for the Robert Wood Johnson Foundation and as Executive Director for the Joseph P. Kennedy Jr. Foundation. He also served as a Legislative Assistant for health issues for Senator Bill Bradley in Washington D.C. and Director for Health and Human Services in the Governor's Budget Office in Texas.
Rush has a Master's Degree in Public Affairs from the LBJ School of Public Affairs at the University of Texas in Austin.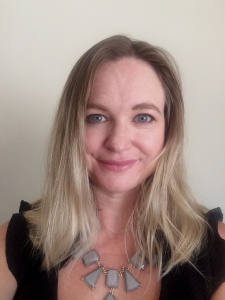 Emily Austin is the Director of Policy and Evaluation at Peace Over Violence. She graduated from the University of California, Los Angeles with a BA in Women's Studies and English. She received her law degree from USC Gould School of Law. Emily was an Audrey and Sydney Irmas Fellow at the California Women's Law Center, where she focused on dating violence and the educational system's response.
Emily also has worked to develop the Child Sexual Abuse Prevention Advisory Council, Child Sexual Abuse Prevention Advisory Council, a multi-disciplinary community council working to prevent child sexual abuse in Los Angeles County.
She is the mother of three children (Story, Atlas, and Lyric) and lives in West Hills California with her husband, children, dog, rabbit, and two frogs.