Sustain, create, enhance: Hawaii's community action to prevent sexual violence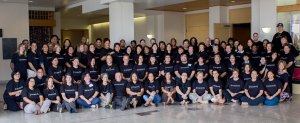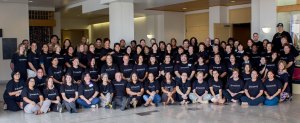 On October 30, I joined 12 community action teams (CATs) at the Japanese Cultural Center in Honolulu, Hawaii.  My third training with the teams, this year's annual Rape Prevention and Education (RPE) meeting focused on creating, enhancing, and sustaining sexual violence prevention efforts across the state. Annie Lyles of PreventConnect's partner, Prevention Institute, accompanied me in facilitating a day full of learning, sharing, planning, and community-building.
After participating in all three years of team gatherings, I feel as though I've been on a journey with Hawaii's CATs and the strong, passionate people who lead and define them. As I told participants many times during the day, having watched and worked with them since their first meeting in 2011, I've seen the teams develop and grow in ways no one could have predicted. We all knew this was a unique, community-led model that promised success (as evidenced by the 2014 workshop at the National Sexual Assault Conference and this recent PreventConnect web conference), but to be there year after year, to see the changes, challenges, and progress, is something hard to put into words.
While original CATs build on successes, new CATs emerge, reflecting an approach to sexual violence prevention in Hawaii that is home-grown, responsive, and realistic.  Among exciting and encouraging memories from past years, this year added a sense of very real progress.  I was able to view PSAs that were conceived at last year's training, meet new CAT members who had been invited since my last visit,  review action plans, watch the hui (planning/coordinating committee) identify specific and measurable change, and so much more.
I cherish my time in Hawaii and, more so, the work of the state's CATs. Closing the training last month, I told participants that I share their work and their sexual violence prevention model everywhere I go because I believe it is so powerful. This is community-based prevention at its finest.