PreventConnect's David Lee selected for prestigious NoVo Foundation program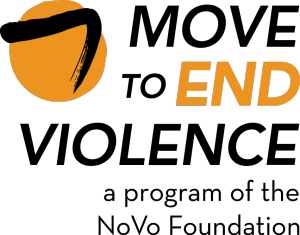 Today, PreventConnect's David S. Lee was named by the NoVo Foundation as one of 20 new leaders selected to join its groundbreaking Move to End Violence program, a 10-year program to strengthen leaders and organizations, and build a breakthrough movement to end violence against girls and women in the United States.
"These leaders have shown incredible vision and leadership in their day-to-day work, confronting violence of girls and women and in their communities," said Jennifer Buffett, co-president of the NoVo Foundation. "The Move to End Violence program is an effort to honor their forward thinking and power their potential to create the change needed so that girls and women are free from violence and can lead the way to a better world."
David joins a growing community of Movement Makers working together to envision, build, and lead a powerful movement to end violence against all girls and women in the United States. Leaders selected for the Move to End Violence program begin their work together with a group of extraordinary peers in an intensive, two-year capacity building program that includes: time and space to explore critical movement questions, transformative leadership development and organizational development, social change skills and liberatory practices.
"I am honored to be able to join so many great leaders in the movement to end violence against women and girls," David responded to this selection. "This is a wonderful opportunity for CALCASA and PreventConnect to support strengthening a national and international movement to prevent sexual violence and domestic violence."
David is the  Director of Prevention Services at the California Coalition Against Sexual Assault (CALCASA), where he oversees its training and technical assistance on prevention to California's rape crisis centers and directs the national online project PreventConnect to build a community of sexual and domestic violence prevention practitioners.  David as worked in the movement to end sexual and domestic violence since 1982, and has been at CALCASA since 2005.
Over ten years, the Move to End Violence program will connect and strengthen hundreds of advocates and organizations, investing in a national network of committed leaders with the skills and shared vision to work in alignment together to end violence against girls and women.
"We are delighted to name David Lee and CALCASA and PreventConnect as partners in this effort," said Jackie Payne, Move to End Violence director. "We look forward to supporting her/him and the other 'Movement Makers' as they transform themselves, their organizations, and their work together to create lasting change for all girls and women."  Move to End Violence is sponsoring a mini-track on movement building at the 2015 National Sexual Assault Conference in Los Angeles in early September 2015.