Reflections from the National Sexual Health Conference
Earlier this week, I had the privilege to attended the 2015 National Sexual Health Conference in the absolutely gorgeous Keystone, Colorado. The conference aimed "to create opportunities to share information, efforts, and best practices around sexual health across the lifespan by bridging the varied disciplines of education, advocacy, and clinical care, among others."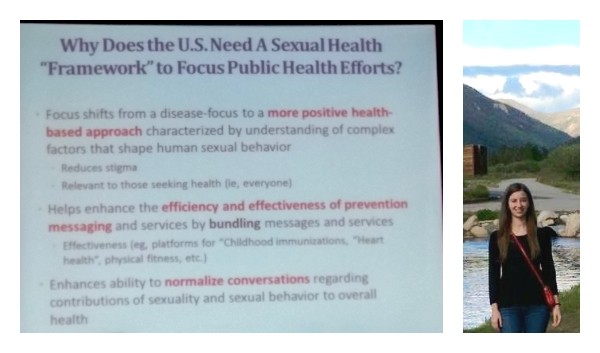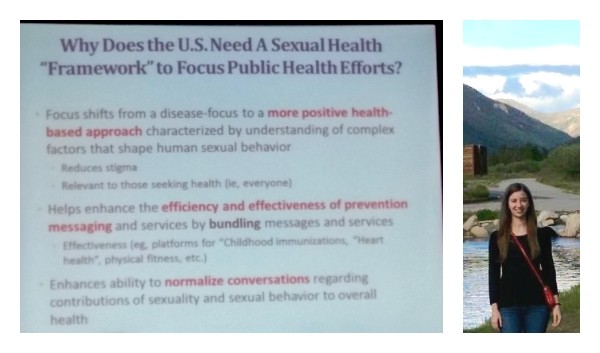 Overall, the conference covered a lot of ground, with content on issues from LGBT health and healthcare access, to social determinants of health, to HIV prevention innovations, medical practices and interventions for sexual health screening and promotion, reproductive health, and more.
My colleague, Ashley, has been saying for years that sexual and intimate partner violence prevention should be at the sexual health table, and I'm pleased to report that sexual and intimate partner violence were discussed as critical issues throughout the conference. One workshop on trauma-informed comprehensive sex ed focused on using messaging that doesn't shame youths for their sexual history or health, since sometimes, folks have histories or sexual health outcomes that they did not choose. Another presentation, by Planned Parenthood Federation of America's Vice President of Education, Leslie Kantor, had a substantial section on campus sexual assault. And beyond content in the presentations, I had the opportunity to speak with several other participants in the anti-rape and anti-domestic violence fields, including sexual violence prevention staff from Colorado, some sexual assault forensic nurses, and some advocates.
It's wonderful that so many presenters acknowledged the role that sexual and intimate partner violence can play in relation to people's sexual and reproductive health and satisfaction. In the future, we can work to be even more aligned in our messaging, making sure that consent education is always part of sex education, while acknowledging that sometimes people's boundaries are violated no matter how they are communicated. We can think about ways to promote sex positivity while acknowledging that some folks have had traumatic sexual experiences that impact their relationship with sex. And as I'm typing this, I'm thinking about how we really need to figure out creative ways to leverage sexual health promotion to address and prevent perpetration of sexual and intimate partner violence — to promote sexual health, autonomy, and satisfaction not just for an individual, but for each individual's sexual partner(s) and for the whole community.