PreventConnect is Hiring – Job Opportunities as We Grow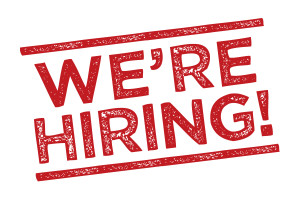 We are thrilled to announce that PreventConnect is growing! We are looking for qualified people to join our team with several job opportunities across the country as we expand our reach nationally.
This Fall, we are launching "PreventConnect Campus", a new campus program that will facilitate web conferences and online resources to advance prevention of sexual violence, domestic violence and dating violence among prevention practitioners who work on college campuses.  This project is supported by the Centers for Disease Control and Prevention.
In addition, PreventConnect, a national prevention program of the California Coalition Against Sexual Assault, is joining the National Sexual Violence Resource Center and the National Alliance to End Sexual Violence in a national partnership dedicated to changing our culture in one generation. As part of this partnership, the organizations will focus on prevention, communications and messaging, and policy, respectively, to elevate the profile of sexual violence prevention and streamline access to resources. This project is started with seed funding from the National Football League.
Lastly, David Lee, PreventConnect and CALCASA's Director of Prevention Services, has been selected as a Movement Maker in Move to End Violence's third cohort. We look forward to integrating this work into PreventConnect's activities.
Please help us spread the word about these job opportunities. Positions will be based in Sacramento, Los Angeles and Washington DC.