Band of Brothers Engaging Boys and Men as Allies to Prevent Violence against Women in India
With this week's theme of 16 Days of Activism Against Gender -Based Violence, it is only relevant to highlight the inspirational story of three brothers from the state of West Bengal, India who are fighting to prevent and end gender-based violence.
Primary prevention of sexual violence and other forms of gender-violence can be accomplished if we as a society can engage young boys and men as allies to join this common cause. Brothers Ravi, Nishi and Rishi Kant serve as an outstanding example with their powerful campaign to end violence against women and girls in India. In 2001, they started a not- for-profit organization, Shakti Vahini, which tackles issues such as the dangerously skewed gender ratio and female infanticide, and trafficking of women and girls. Their activism started at a time in India when it was rare of young men to openly advocate for and fight for women's issues prevalent in rural areas.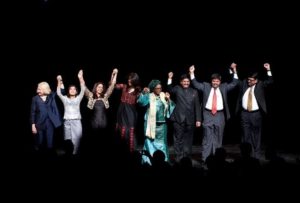 In addition to providing comprehensive responses and intervention strategies to young girls who are trafficked and offering them legal and emotional support, the brothers have also collaborated with the police in training them to effectively and sensitively handle gender violence cases.
The brothers are also creating awareness about preventing gender violence. They are talking to young boys and men in villages about respecting women, negative consequences of abuse and the benefits of a girl child. They are finding ways to engage boys and men in villages to be a part of this social movement. According to an interview with Rishi Kant, "violence against women and girls cannot be eliminated unless men became equal partners. Intervention programs must take into account young boys, as it is very important to sensitize them to women's issues from a very young age. I would urge more men to come forward and work for the elimination for violence against women and girls. The battle cannot be won if men are not equal partners"
For more information on engaging men and boys as allies, see:
Coaching Boys Into Men: A 3-Part Series on Program Design, Community Engagement, and Adaptation