Peer Learning Forum – Linked Yet Distinct: Prevention of Sexual and Intimate Partner Violence
Session 1 Audio Recording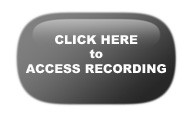 Session 2 Recording
Session 3 Recording
Participation in the Peer Learning Forum is restricted to state and territorial RPE grantees, state DELTA FOCUS grantees, state/territorial sexual violence coalitions and state/territorial domestic violence coalitions.
Linked Yet Distinct: Prevention of Sexual and Intimate Partner Violence 
The fields of sexual violence (SV) and intimate partner violence (IPV) are both rooted in social justice and have a common goal — prevention. Over the past several decades, both fields have worked hard to shift public perception about SV and IPV, increase funding, and implement prevention efforts. While SV and IPV remain distinct issues, intentionally linking both fields can be a strategic way to leverage resources, and increase visibility and sustainability.
This Peer Learning Forum (PLF) will draw on the report Reciprocal Advancement – Building Linkages Between Domestic Violence & Sexual Assault to explore the advancement of both SV and IPV prevention through an intentional, unified field. During this series, presenters will explore a framework for reciprocal advancement, share examples of praxis, and identify leadership opportunities to further the advancement of SV and IPV prevention.
Sessions:
All sessions will be held at 11am PT/2pm ET.
March 8 – Reciprocal Advancement
March 22 – Framing a Unified Field
March 29 – Mobilizing Leadership to Advance the Field
Learning objectives:
Articulate ways to reimagine the work of sexual and intimate partner violence as unified.
Identify shared outcomes for sexual and intimate partner violence collective work.
Identify strategies to mobilize as a collective front.
Materials:
Session 1 Slides: [PDF]
Session 1 Text Chat: [PDF ]
Session 1 Recording: Click here
Session 2 Slides: [PDF]
Session 2 Text Chat: [PDF]
Session 2 Recording: Click here
Session 3 Slides: [PDF]
About This Web Conference
Audience: DELTA Focus grantees, RPE grantees, domestic violence coalitions, sexual violence coalitions, health departments.
What is a Peer Learning Forum?
A Peer Learning Forum is a series of three web conferences on the same topic designed to build upon information and discussions from previous sessions. The audience for Peer Learning Forums are limited to enhance to ability of participants supporting each other in their learning.  A Peer Learning Frum serves as the required eLearning Collaborative for RPE and DELTA FOCUS grantees.
What is a Web Conference?
A web conference is an opportunity to attend an online workshop by watching a presentation on your computer screen (using your internet connection) and hearing presenters through your telephone.PreventConnect web conferences feature an opportunity to participate in online question & answer sessions and live text chat between participants. If for some reason you are unable to join on your computer, you can download the presentation slides from our website and listen on your phone.
Real-Time Captioning Available:
Instructions for accessing captioning during this web conference will be provided with your registration confirmation.
Compatibility:
The iLinc web conference software used by Prevent Connect is compatible with both Microsoft Windows and Apple Macintosh computers. Click here for detailed system requirements.