10 Inspiring Ways Sport Drives Culture Change to End Sexual Assault and Domestic Violence
This blog post first appeared on NOMORE.org. 
Raliance believes that sport is an important cultural influencer that can play a huge role in achieving our vision to end sexual violence in one generation. In this vein, Raliance has been exploring the current efforts and possibilities for sexual and domestic violence prevention in and through sport. In 2017, Raliance will release an asset map of current resources across the Sport Pipeline as well as a blueprint that outlines how sport can serve as an avenue and platform to end sexual and domestic violence.
1. Sport empowers young leaders
The children are our future, right? So what are we teaching our children in and through sport? We have seen sports teach about healthy relationships. Some sport institutions send a strong message about each individual's role to end sexual violence and equip them with tools to take action and mobilize their community to end sexual violence. This week, young athletes (and activists) have gathered at a national conference to create calls to actions for sport to take leadership in ending gender-based violence.
2. Sport has hard (and transformative!) conversations about 'manhood'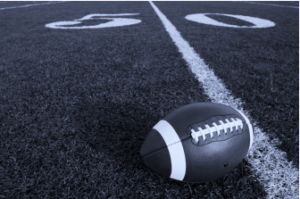 While the majority of gender-based violence is committed by men and boys, many men and boys never commit acts of violence. It is essential that men and boys have conversations, albeit hard, about healthy masculinity as a means to prevent sexual assault and/or domestic violence from happening. Through Sport, we have seen coaches open their hearts and minds about their role as mentors for young boys about healthy manhood and athletes respond to the challenge to proactively stop violence against women and girls.
3. Sport reaches people throughout the entire community
Sport organizations and leagues are omnipresent in most local communities. When these groups 'team up' to align their efforts in community-wide prevention strategies, the message is clear and powerful: THIS sport community is committed to ending sexual assault and domestic violence. From regional campaigns that align prevention programs in high school athletics, local businesses, and professional teams to state-by-state trainings that are catalyzing communities to transform sport culture, these strategies are proving that there is incredible potential and power in the collective.
4. Sport is a platform to raise awareness (and money to fill gaps!)
With millions of people following and watching sports, sport leagues, teams, and players have an incredible opportunity to model the values and norms in their communities. Athletes can and have used sport as a platform to talk about the connection between our ideas about masculinity and sexual assault as well as raise money to directly fill a gap to address the needs of survivors of sexual assault. Teams can and have used the game itself to raise awareness and engage their spectators to take a stand against sexual and domestic violence.
5. Sport leaders take action to prevent sexual and domestic violence
Preventing sexual assault and domestic violence specifically is not the key mission of sport organizations, but supporting the well-being of every individual is a core component of every sport organization. Therefore, approaches and strategies that aim to do both are integral to both 'on the field' and 'off the field' instruction. Many teams are building in time during the season and in the off-season to support coaches, league administrators, and athletes learning to understand the problem and how to be part of the solution to end sexual and domestic violence. Some sports organizations have incorporated sexual and domestic violence prevention into the 'job description' for coaches and have instituted leadership trainings for all coaches to support them in this role.
6. Sport builds partnerships for the community good.
National sport institutions and organizations have partnered with subject-matter experts to build sport-specific resources for their community, combining the expertise around the ins and outs of a particular sport's systems and climate with the decades of knowledge held by the sexual and domestic violence field to develop creative and comprehensive strategies and resources.
7. Sport creates a ripple effect down the pipeline
Sport inherently provides an incredible mentoring system, where peers look up to successful peers and coaches replicate successful strategies used by other coaches. Coaches' influence on the field continues 'off the field' as well, inspiring some young athletes to channel their professional sport heroes and challenge coaches in their communities to take a stand against domestic violence and sexual assault. In this way, the sport system can align efforts to leverage this exponential impact toward ending sexual and domestic violence
8. Sport lifts up female athletes as leaders (not just potential victims)
A world free of gender-based violence would recognize, value, and lift up all of the various talents that girls and women bring to a team, workplace, and society overall. Sport is one place where women and young girls gain confidence and connection to a community (which are factors that reduce risk for sexual assault and domestic violence). In addition, sport programs are teaching young girls that they are important leaders in demanding and reinforcing a culture that denounces violence and supports healthy individuals, relationships, and communities.
9. Sport's commitment starts with the youngest athletes
Preventing sexual and domestic violence starts early – and sport programs also start early. Some youth sports programs are setting standards and norms in sport that protect against sexual and domestic violence down the road.
10. Sport's commitment comes from from the top
Professional leagues often have a huge impact in their home towns, often setting a standard for community engagement and using their platform to reinforce the values of the community. Incredible advancements have been made locally in addressing and preventing sexual and domestic violence when local Club presidents and national leagues have prioritized this cause. In rare cases, long-standing partnerships between local teams and subject-matter experts have shifted the way the entire community views and responds to domestic and sexual violence!
About Raliance: Raliance is a collaborative initiative dedicated to ending sexual violence in one generation. As the go to resource for policymakers, advocates, service providers, prevention practitioners and the media, Raliance boldly and innovatively advances the field nationally. Raliance is comprised of three national sexual violence prevention organizations – the National Sexual Violence Resource Center (NSVRC), the California Coalition Against Sexual Assault (CALCASA)'s national project PreventConnect, and the National Alliance to End Sexual Violence (NAESV) – with over 70 years of anti sexual violence activism.