International Anti- Street Harassment Week: Inclusive and Intersectional Social Justice Lens to Prevent Sexual Violence

This Sunday, April 2, 2017 marks the beginning of the 7th Annual International Anti-Street Harassment Week. In this podcast, we talked to Holly Kearl, author and founder of Stop Street Harassment and Jessica Raven, the Executive Director for Collective Action for Safe Spaces. Holly and Jessica first discuss how the anti-sexual harassment transit campaign by Collective Action for Safe Spaces in collaboration with the Washington D.C. Metropolitan Transit Authority  (WAMTA) focuses on addressing and preventing transphobia,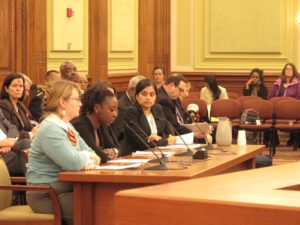 Islamophobia, and other forms of intersectional oppression in addition to sexual violence. They also highlight the urgent need to address street harassment as an intersectional form of oppression and a risk factor for sexual violence and what preventionists can do to continue to build momentum to end sexual and street harassment. 
For more information about the National Street Harassment Hotline and 24/7 help, click here