New report on strategies to prevent domestic violence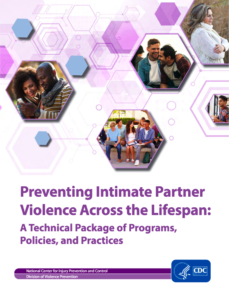 One in four women
were victims of contact sexual violence, physical violence and/or stalking by an intimate partner with a negative impact such as injury, fear, concern for safety or needing services.  We need to not only respond to this violence, but need to prevent it.  How do we do this?
Teach safe and healthy relationship skills
Engage influential adults and peers

Disrupt the developmental pathways toward partner violence

Create protective environments

Strengthen economic supports for families

Support survivors to increase safety and lessen harms
PreventConnect will soon announce a web conference to review this technical package.  CDC has recently released other technical packages on preventing sexual abuse, child abuse & neglect, suicide, and youth violence.