CDPH's Violence Prevention Initiative Releases "The Role of Public Health" Report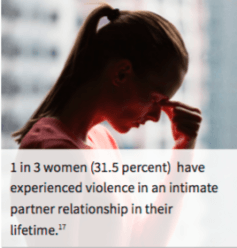 The California Department of Public Health (CDPH) launched the "Violence Prevention Initiative" in 2015, as an effort to bring prevention to the forefront of health promotion in California. Last week, the Violence Prevention Initiative released a report on the importance of prioritizing prevention and addressing violence as a public health issue . The long-term and intergenerational impacts of sexual violence have been well-documented. As described in this report, using public health principles can advance our efforts to prevent violence from occurring:
Public health recognizes that violence is preventable and takes a primary prevention approach, working "upstream" to address underlying causes to prevent violence from happening in the first place. Public health works to: promote safe, stable, nurturing, healthy relationships and environments; address individual, interpersonal, community, and societal risk and protective factors; decrease structural violence; and, build individual and community resilience.
Follow this link to view the report.