ThisGen Youth Leaders Meet at Pro Bowl 2018
Post : ThisGEN Doing the Work  
This past Saturday at the National Football League's Pro Bowl Weekend, Raliance and Break the Cycle gathered over 20 youth from the Orlando area to explore how sport can be a platform to end gender based violence. Building off the success of Raliance's 2017 ThisGEN Youth Summit, this event focused on developing youth leadership and voices to directly impact their communities.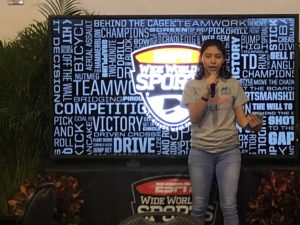 Peer Leaders from the ThisGen Youth Summit shared how they had returned to their schools, created clubs and organized their peers. "I created an organization called Evolution44 to focus on gender inequality, dating violence and bullying," described Melissa Ruiz from Florida, " We had a 100 people join our group and 70 show up for our first meeting, it was amazing."
Elise Morris talked about the lessons she learned when bringing peers together in Seattle, Washington. " We learned that there were people's voices we were leaving out as our organization grew, so we collaborated with other groups  to make our message stronger and inclusive when talking to the school and administrators."
With the Pro Bowl as a backdrop, young people were excited, motivated, ready to engage and lead their communities in cultivating a world that is inclusive and free from violence. Each youth wore a teeshirt stating "This Gen WIll End Gender Based Violence." In addition to youth leaders, other speakers reinforced this theme.  Peter O'Reilly, Senior Vice President, Events, of the National Football League highlighted that "Youth can rapidly amplify the voice of change and they are doing it through social media in a positive way."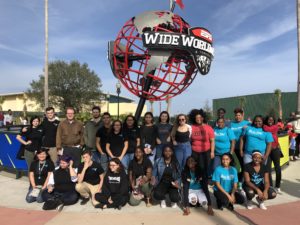 Raliance recently released the Sport + Prevention Center that identifies sport as a key component to ending gender based violence in one generation due to the influence that sport has in developing young people and shaping the culture of our country. During the all-day session, ThisGEN leaders built on that belief during group discussions, drawing on sport values (compassion, respect, accountability and communication) as a way to help build healthy, respectful relationships and work together to mobilize and raise their voices in schools and communities.