Open Letters to Prevent Sexual Harassment, Misconduct and Abuse in the Workplace
This is a guest blog by Julie Patrick, Raliance's National Partners Liaison: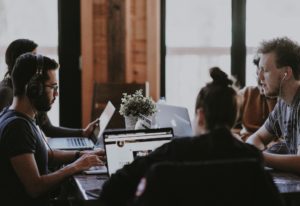 Raliance, a Washington, DC-based national partnership dedicated to ending sexual violence in one generation, recently partnered with teamed up with human capital professionals Huntbridge, and Kindall Evolve to provide training, tools and consulting to help companies working to strengthen their sexual harassment policies and procedures. The collaboration published a series of four open letters as part of Sexual Assault Awareness Month in April. Each letter addresses a specific audience within organizations on the roles each may play to create a culture of respect within workspaces and end sexual violence.
CEOs and Board of Directors heard that best-in-class companies foster an organizational culture where respect and civility are promoted and harassment is swiftly and proportionally addressed, and they communicate and model a consistent commitment to that goal. This starts with surveying the environment.
CHROs and HR Executives learned tips on boosting educational efforts, leveraging employee surveys, and engaging their Board.
Managers and Supervisors are often in the most effective position to model and uphold a company's values and promote a positive and respectful workplace culture. They are uniquely positioned to make some of the most impactful actions to address workplace harassment by promoting a respectful environment, being engaged, by not being a complicit bystander, and knowing the company policies.
Employees and Members of Organizations are the first line of defense in ensuring that a workplace, religious community, or social organization is free of sexual harassment and misconduct. That role starts with being an educated and engaged bystander.
These letters remind us that together, we can end workplace sexual violence. Consider sending these out to organizations and institutions you work with and promote the suggestions mentioned.

PreventConnect is one of the partners in Raliance.  Check out the Sport + Prevention Center on how sport can be part of the solution to end sexual and domestic violence.