We want your feedback!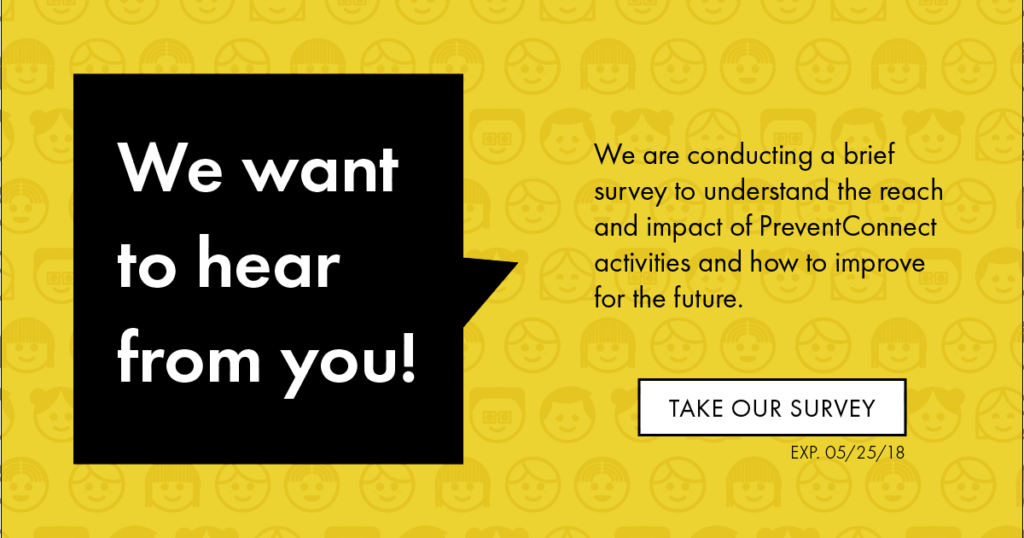 PreventConnect is conducting a survey of its participants and would like to hear from you! To say thanks, we will enter you in a drawing to win a $250 Amazon gift card.
If you have any questions, please contact Jenine Spotnitz at [email protected].
Please complete the survey by clicking on the above image by Friday, May 25, 2018.