E-Learning Module: Considerations in Developing Child Sexual Abuse Prevention Policies in Youth-Serving Organizations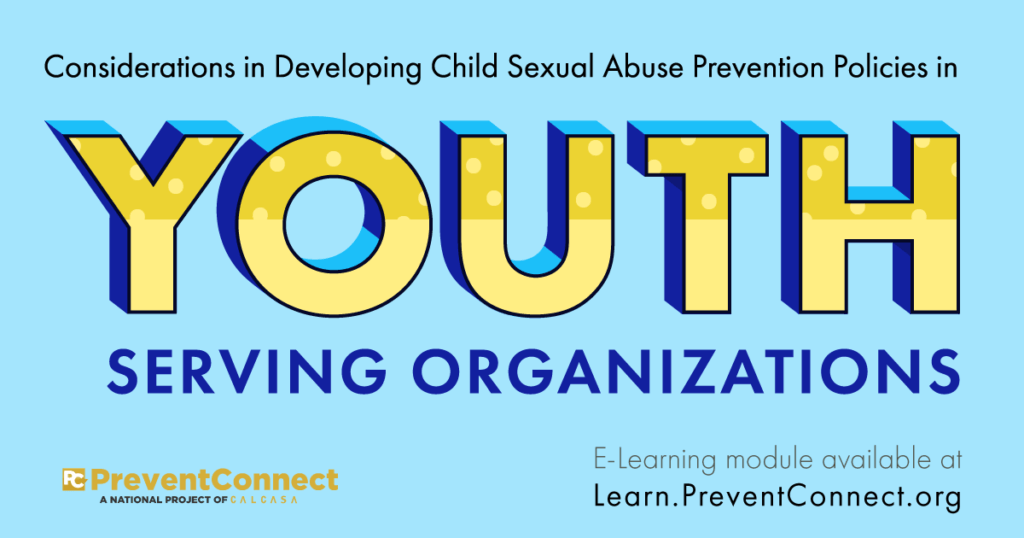 Youth serving organizations are an important part of our communities and can be places for empowerment in the lives of young people. They are often a place where youth grow, learn, form relationships with peers, and have fun. Outside of these functions, youth serving organizations also strive to provide a safe environment.
This course is intended for advocates, prevention practitioners, faculty and instructors, mentors and coaches, staff, and administrators who represent and work in youth-serving organizations and who are committed to identifying and implementing policies to prevent child sexual abuse.
Join the E-Learning Module here, or by going to Learn.PreventConnect.org and entering the Introductory Courses section.