Adobe Connect Web Conference Resources
Here at PreventConnect, we are always looking to be on the cutting edge of prevention work, and we are excited to be switching to a web conference platform that reflects this. All our web conferences will now be hosted on Adobe Connect.
If this is your first time using Adobe Connect, please allow time for Adobe Connect to download to your device. For a quick overview of Adobe Connect, visit their web conferencing site here. In order to use this web conference platform, you will need to have the latest edition of Adobe Flash installed. To test your connection for Adobe Connect, please follow this link: http://admin.adobeconnect.com/common/help/en/support/meeting_test.htm.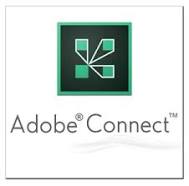 Audio over the computer can take up a lot of bandwith, and may limit your web conference experience. If you are struggling with audio connection during the web conference, refer back to your web conference email reminder for a phone line to call in for audio.
We looking forward to seeing you online!