What has been learned from a quarter-century of prevention
A lot can happen in a quarter of a century, and just because something has been done one way for 25 years, it is important to constantly examine the need for change.  The article, Preventing Gender-Based Violence Among Adolescents and Young Adults: Lessons From 25 Years of Program Development and Evaluation, outlines the current evidence base for prevention programming and calls on researchers, publishers, and funders to adopt community-based research and program design practices.
This article provides a brief overview of selected prevention programs for youth and adolescents with the best evidence base according to current evaluative standards. These programs include The Fourth R, Safe Dates, and Shifting Boundaries. The one-page overview of the evaluations for these programs are great summaries for prevention practitioners who may not have time to read 25 years worth of dense research studies. The article also includes programs for college and university students, namely Green Dot and Bringing in the Bystander. Other programs included in this study are those for specified audiences, such as Coaching Boys into Men, Mentors in Violence Prevention, Expect Respect Support Groups, and more. Many of these programs appear in one, if not both, of the CDC's technical packages for preventing gender-based violence, STOP SV and Preventing Intimate Partner Violence Across the Lifespan.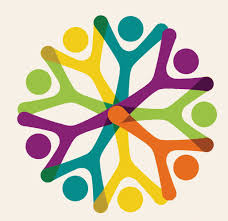 Besides being an easily digestible summary of evaluation studies, Preventing Gender-Based Violence Among Adolescents and Young Adults: Lessons From 25 Years of Program Development and Evaluation connects the gaps in the knowledge base with how systemic oppression impacts research. Rigorous academic randomized control trials (RCTs) are given privilege and priority for publication, and many of the study designs take a deficit-based approach to measurement. This deficit-based approach does not resonate with, and can be harmful to many groups at the margins, and this article provides examples of effective prevention programs within, by, and for Indigenous communities and LGBTQ+ youth that focus on promoting and measuring positive behavior changes.
The authors of this article call on the field to trust the wisdom and expertise of communities to craft and evaluate solutions that fit best for them. This also includes not turning junior academics away from community-based research and being flexible, ethical, and nimble in research design and practice. It is vital to address discrimination and oppression that keeps scholars from marginalized groups from the highest levels of academia, and to train current prevention researchers on conducting research in "equitable community-university partnerships."
This article emphasizes the need to work together in true partnership, where communities and those most impacted take the lead, where strengths-based wellness approaches to preventing violence are valued, and where academia and research are equitable, inclusive, and reflective of diverse identities.
Click here to view the abstract of the article. PreventConnect has featured Visioning B.E.A.R. Circle Intertribal Coalition on many web conferences, including on how they evaluate community-based prevention strategies. Strong Oak Lefebvre of the Visioning B.E.A.R. Circle Intertribal Coalition also presented at the 2018 National Sexual Assault Conference on using community circle process to prevent child sexual abuse.