Coloring Pages and Community-Level Prevention from Indiana
Illustrating Our Prevention Story (also called the Prevention Storybook) is a coloring book and prevention narrative about the impactful work of the Indiana Coalition Against Domestic Violence, their communities, and their partners. The Prevention Storybook is an excellent resource for sexual and domestic violence prevention practitioners looking for creativity and inspiration in expanding, enhancing, or enacting community-level prevention efforts.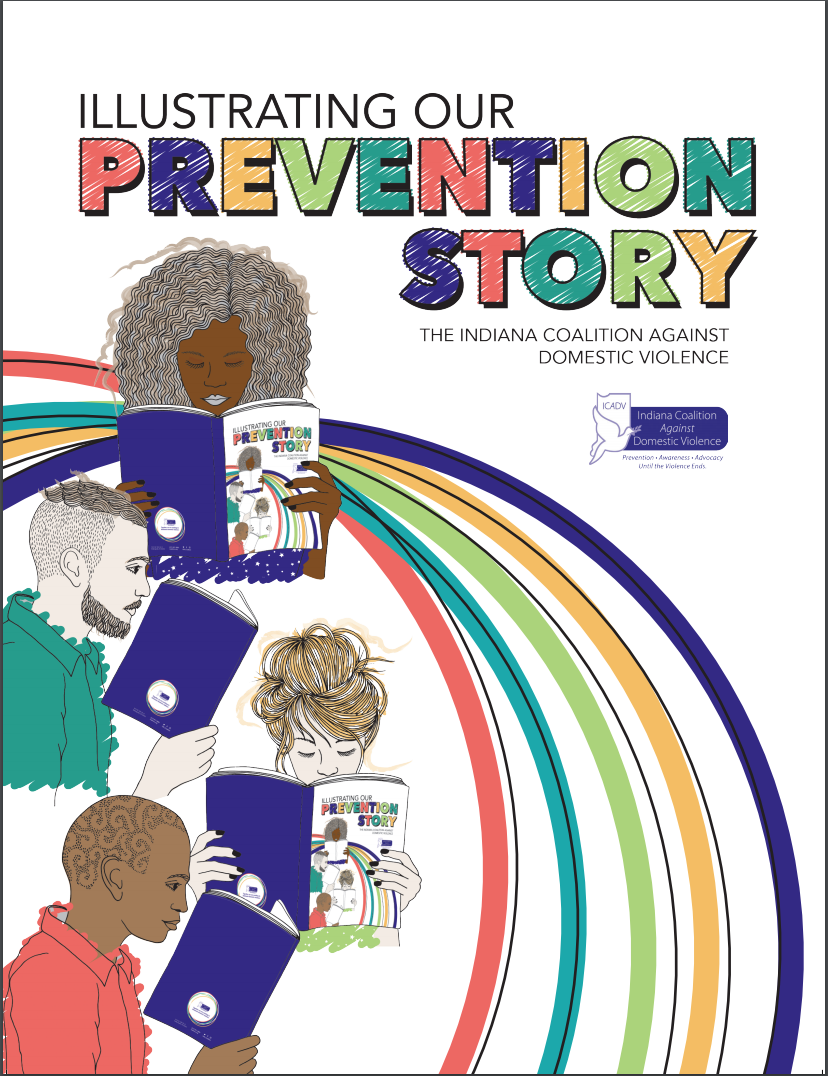 The Prevention Storybook focuses the problem of sexual and domestic violence and the solution for prevention on undoing inequitable attitudes and systems by creating protective, equitable environments. When looking to engage in a prevention strategy, the Indiana Coalition Against Domestic Violence asks their four framework questions:
Is it effective?
Is it ethical?
Is it efficient?
Is it equitable?
From this framework, the Indiana Coalition Against Domestic Violence identifies several strategies for prevention, including those in the CDC's technical packages and beyond. The Prevention Storybook overviews how Indiana is fostering social connectedness, especially through inclusion initiatives for people with disabilities and investing in community parks in low income neighborhoods. Folks from Indiana shared these pieces of the Prevention Storybook in more depth on a recent PreventConnect web conference, "A Safe Place to Call Home: Transforming the Physical/Built Environment for Sexual and Domestic Violence Prevention."
This new resource not only explores creative prevention strategies and adds to the knowledge base on community-level prevention strategies, but also ignites artistic creativity and invites readers to be their whole selves with its coloring book elements. Read more (and color more!) by downloading the full Prevention Storybook here.