Call for Speakers: Prevention Town Hall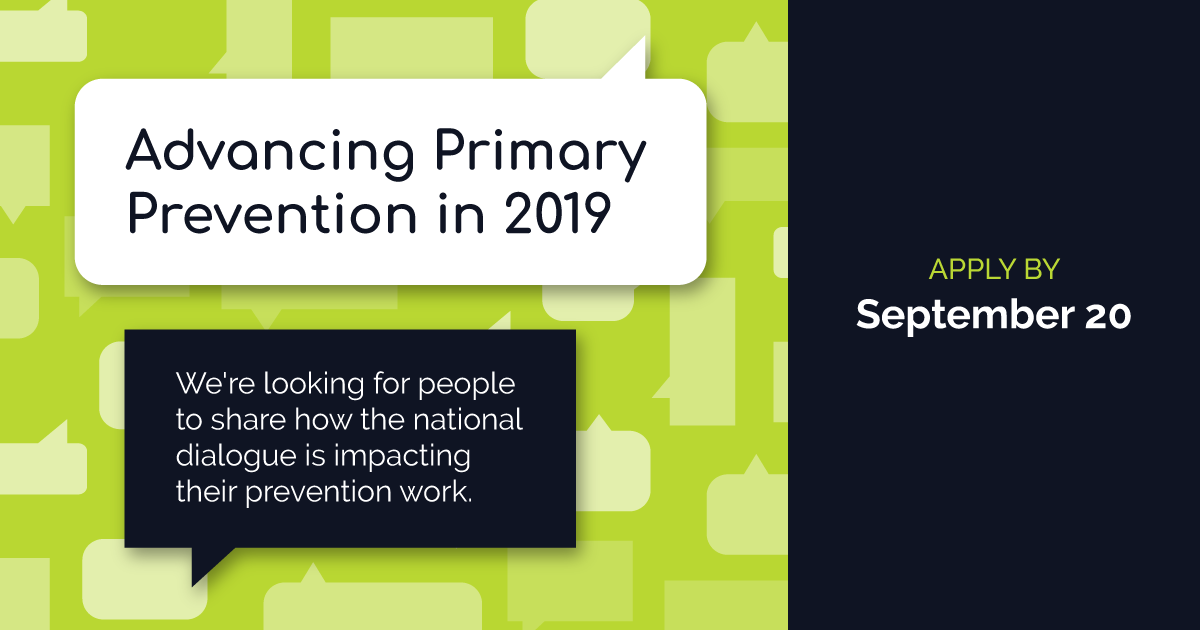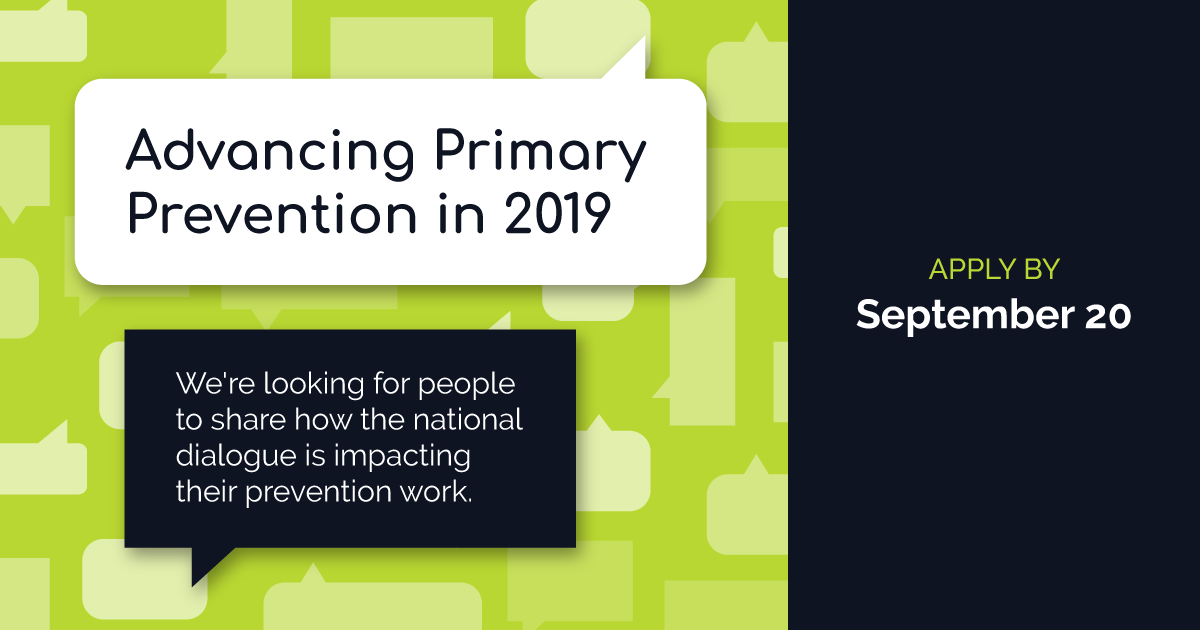 The national dialogue around sexual harassment and sexual and intimate partner violence has continued since our last  Prevention Town Hall in March 2018. Still, many of the identified solutions do not include primary prevention. PreventConnect wants to hear how you are leveraging the national interest and dialogue and pivoting conversations to primary prevention. 
We are looking for presenters to share:
How you are communicating about your primary prevention work

What new partnerships or sectors you are engaging in your work

Your ideas for moving people to action 
If you are interested in presenting on this Prevention Town Hall on Tuesday, October 29, 2019, please fill out this brief survey by September 20th.