Gender, Income, and Intimate Partner Violence Prevention
Context matters when implementing sexual and intimate partner violence prevention efforts. A recent WhatWorks evidence review found that gender norms are an important contextual factor when engaging in economic empowerment and income generative programming. The evidence review found a reduction in intimate partner violence from programs that combined economic empowerment and gender-transformative approaches for all genders and across generations within a family.
The first spark of evidence that combining these two approaches works to prevent violence comes from the Intervention with Microfinance for AIDS and Gender Equity (IMAGE) study in rural South Africa. The programs included in the recent evidence review are from Tajikistan, Nepal, South Africa, and Afghanistan.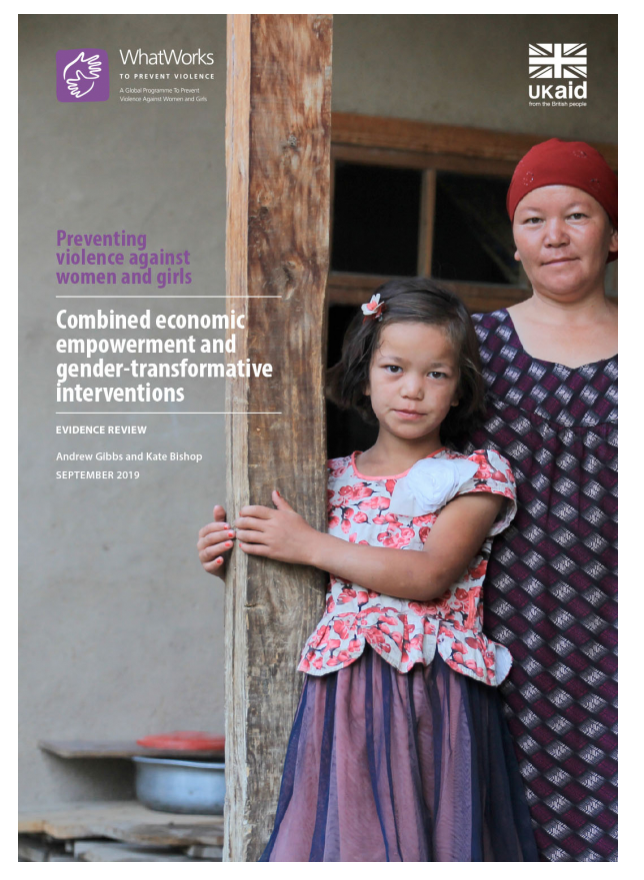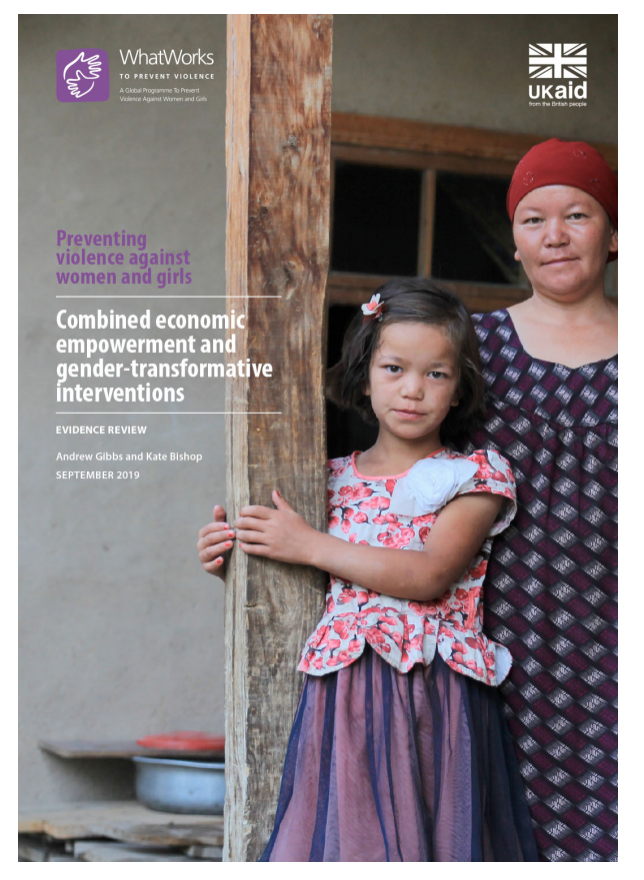 While emerging evidence shows how poverty and food insecurity are drivers of intimate partner violence, more research needs to be done to explore how cultural context and gender norms play into this equation, too. The WhatWorks evidence review finds that, for most of the programs featured in this study, combining economic empowerment with gender transformative programming for women, their male partners, and other family members increases income, reduces food insecurity, reduces household stress, and increases gender equitable beliefs in families and in communities, which work together to decrease intimate partner violence perpetration.
None of the programs included in this review take place in the United States, so how can U.S. prevention practitioners adapt these findings in their own work? Lack of access to financial resources is not a sole driver of violence, but is part of a bigger picture of inequality. Combining economic opportunities, like paid family leave, with other interventions, like educating folks with these least institutional access on their rights and resources to paid family leave, can have the greatest impact on violence prevention. Alejandra Aguilar and Jenya Cassidy from California shared just how they did that on a recent PreventConnect web conference on economic opportunities for violence prevention.
Like any prevention strategy, context matters, and none of the approaches and strategies can work alone to end sexual and intimate partner violence. Knowing that both economic opportunities and gender equity are key to ending violence is one thing, but combining both strategies in one program can strengthen comprehensive prevention and have the greatest impact for creating a culture free from violence.