The Power of Sport in Pakistan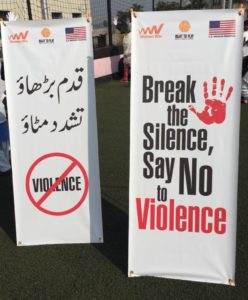 From table tennis to cycling to soccer, I recently saw for myself the true power of sport. This month, as part of the United States-Pakistan Exchange on addressing gender-based violence through sport, I joined nine other U.S. violence prevention and sport leaders in meeting with Pakistani programs. The exchange was organized by Women Win, an international organization dedicated to girls' and women's empowerment through sport, and Right to Play Pakistan, with support from the U.S. Embassy in Pakistan. Throughout this exchange, we shared challenges, approaches, and best practices around using sport as a tool to address gender-based violence and create more gender-equitable communities.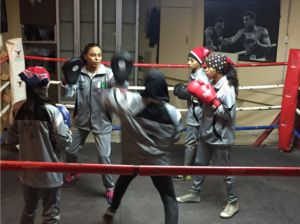 In Pakistan, programs are working to empower women and girls by increasing opportunities for them to participate in education and sports. During the exchange, I saw powerful examples of women being empowered through sport with visits to the Diya Women's Football Club, Pak-Shaheen Boxing Club, Asbar Welfare Foundation (which teaches table tennis to girls and young women), Early Bird Riders Sheroes Cycling Club, and Misbah's Volleyball Academy.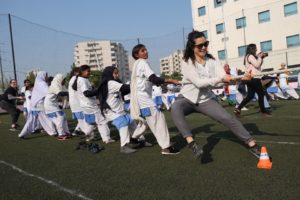 I was impressed with Right to Play Pakistan's programs that utilize sport and play to promote rights toward ending gender-based violence. The Goal Program (Girls Rights and Financial Literacy Through Sport) places young leaders in government schools to engage children and youth in regular play-based activities designed to integrate life skills such as cooperation, communication, teamwork, and critical thinking. At a Play Day in Islamabad, we joined over 100 young boys and girls from local charity schools where they sprinted, high-fived, and played "tug of peace" together under the theme of saying no to violence!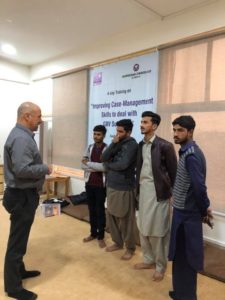 Ending gender-based violence also involves engaging men and young boys to become advocates for gender equity and promoting women's rights. At Rozan, we met with a group of young men who have participated in Humqadam — a program that teaches men how to take action against gender-based violence.
We concluded the visit with a two-day convening on using sport to address gender-based violence, where I shared the report from RALIANCE's Sport + Prevention Center on how sport can be part of the solution to ending sexual violence in the United States.
Across the U.S. and internationally, sport is an influential system. It can be a powerful part of the solution to ending sexual violence, and it's encouraging to see how various programs are using the lessons from sport to create a safer, more equitable world.